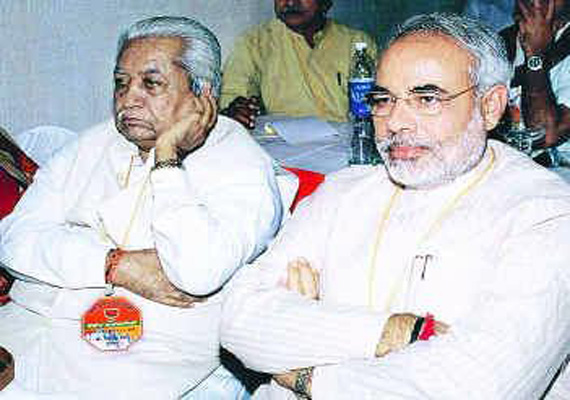 Surat, Feb 13 : Former Gujarat Chief Minister Keshubhai Patel, considered to be the bete noire of incumbent Narendra Modi, on Sunday  claimed that people of his community were living in the shadow of fear in the state.

"People of my community in the state are scared," said Patel, who was here to attend a community marriage ceremony in Kamrej area.

Later on when quizzed about his comments, he said, "Yes I have said that people of my community are scared and not only that I would like to add the people of Gujarat are scared and are living under fear".

"You have to understand by this comment," Patel said, when asked to elaborate further.
Patel was unceremoniously removed from the post of Chief Minister in 2001 by the BJP Central leadership and Modi was installed in his place.

Patel before the 2007 assembly polls had said that there was an mini-emergency like situation in the state and had accused Modi of running the state government in a dictatorial style.

It was a rare remark about the state of affairs in Gujarat in the recent times by the veteran leader, who represents the powerful Patel community of the state and belongs to the sub-caste Kadva patidar.The state elections are scheduled to be held later in the year.