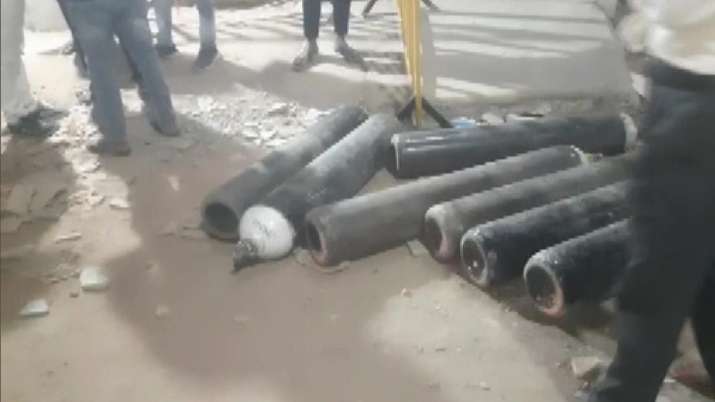 Amid worsening Covid-19 situation in Madhya Pradesh, relatives of coronavius patients in Madhya Pradesh's Damoh resorted to looting the tanks of medical oxygen at a government-run hospital. A video shows people went berserk soon after a truck ladden with medical oxygen cylinders reached the district hospital. 
Damoh district collector said that there is no shortage of oxygen at hospitals in the district. He added that a case will be filed against those involved in the looting and assured that the administration will provide all possible help to the public. 
"We have been told that as soon as Oxygen truck came, people looted cylinders even when the hospital has adequate Oxygen supply. We are identifying these people and filing cases," the district collector said.
Meanwhile, Chief Minister Shivraj Singh Chouhan has dialed Prime Minister Narendra Modi and Chief Ministers of Maharashtra, Uttar Pradesh, Rajasthan, and Gujarat to ensure uninterrupted oxygen supply to the state. He has urged the neighbouring states to take stern action against all the those blocking oxygen cylinders supply to Madhya Pradesh.
Chouhas has assured that efforts are on to provide better treatment to patients infected with Covid-19. He said that Remdesivir injections are being supplied by airways in different parts of the state so that the people who need it can get them in time.
Several states including Madhya Pradesh are witnessing a fresh wave of Covid-19. Cities like Bhopal, Indore and Gwalior in the landlocked state aer worst-hit by the pandemic.
READ MORE: India records highest single-day rise of 2,95,041 COVID-19 cases, 2,023 deaths
READ MORE: Army hospitals in Madhya Pradesh to treat civilians amid pandemic: Rajnath Singh