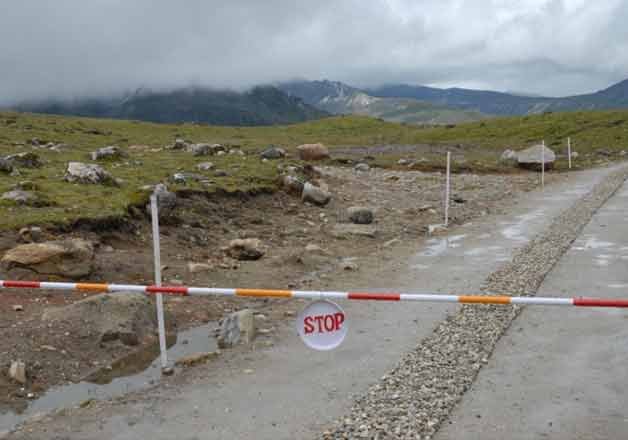 New Delhi: Out of 3,000 km of strategic roads to be built along the India-China border, nearly 6,00 kilometres have been built till date.
The erstwhile Congress-led UPA I government had in 2006-07 cleared the construction of 73 strategic roads along the India-China border. Over 60 of these roads were to be built by the Border Roads Organisation (BRO). The BRO has so far completed only 19 roads, approximately 625 kilometres.
The constructions of roads were approved to allow faster movement of troops and better connectivity.
NDTV reported that crucial roads that are awaiting completion are alternate road connecting Tawang to Assam and that connecting Daulat Beg Oldie - the Northern-most point on the India-China border over-looking the crucial Karakoram Pass in Leh.
The government yesterday told the Parliament that it expects 16 roads to be completed by 2015 and another 13 next year.
Delay in forest and wild life clearance, delays in land acquisition, limited working session, 2010 flash flood in Leh and 2014 floods and 2011 Sikkim earthquakes have severely hampered the work.
The government has now asked Chief Secretaries of state governments to constitute 'Empowered Committees' to quickly resolve these issues.
Also the Ministry of Environment and Forests have given general approval for diversion of forest land required to allow the BRO quickly construct the roads.
On the contrary part, Chinese troops have the ability to reach the border adjoining India within 48 hours with the help of an extensive road network put up in Tibet and Yunnan. China has also positioned about 300,000 People's Liberation Army (PLA) and six Rapid Reaction Forces (RPF) at Chengdu to keep Tibet under its control.
China has also built several airfields in Tibet at Hoping, Pangta and Kong Ka.