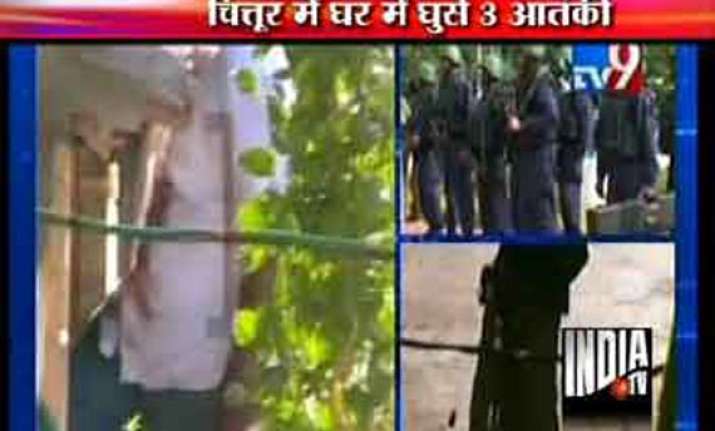 Chennai/Hyderabad: In a pre-dawn swoop on a house in Puthur of Chittoor district on AP-Tamil Nadu border, a joint team of Andhra Pradesh and Tamil Nadu police today nabbed two suspect terrorists who had a hand in the murder of Salem BJP leader Ramesh and had also tried to plant a pipe bomb during Advani's rally.
The joint team consisting of TN policemen from Q branch and Andhra Pradesh Police's Special Anti-Terror Squad surrounded the house in which the suspect Bilal Malik was staying with his friend Panna Ismail.
Bilal Malik was being hunted by TN police for the murder of Salem district BJP leader Ramesh's murder and he had been hiding here for the last few months.
Andhra Pradesh police intelligence had informed their counterparts in TN, after which the joint team raided the area.
In the ensuing encounter, one policemen of TN Q Branch Ramesh was martyred while another policeman Lakshmanan is critical.
Police have arrested two terror suspects who were hiding with women and children inside the house. Some firearms have also been seized, police sources said.