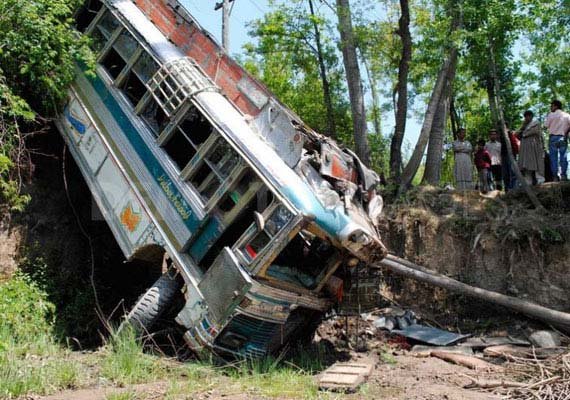 Jammu: At least one person was killed and 28 people were injured late Thursday when a bus rolled down a deep gorge in Jammu and Kashmir's Rajouri district, police said.
"The accident occurred at Budhi Morh on the Rajouri-Kotranda road late yesterday (Thursday)" after the driver of a mini bus lost control over the vehicle, a police officer told IANS.
A rescue operation was launched immediately by police and civilians in the area. "All the injured people were rushed to the district hospital in Rajouri town where one passenger succumbed to injuries," the officer said.
Doctors have described the condition of five injured people as critical. They have been shifted to the Government Medical College Hospital in Jammu city for specialised treatment.
The bus was going to Kotranda from Nowshera town.