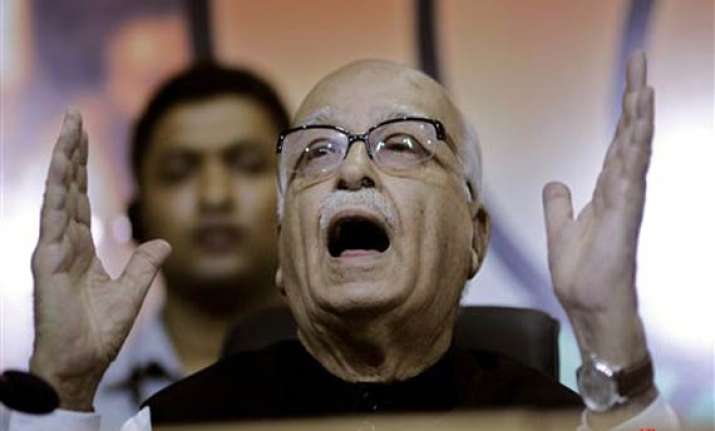 Satna (MP), Oct 15 : BJP leader L K Advani, who is on an anti-corruption yatra, today fired a fresh salvo at the UPA government claiming that it was following 'discriminatory' policies against non-Congress ruled states.  Flanked by Madhya Pradesh Chief Minister Shivraj Chauhan, Advani claimed that there were several progressive laws which the state government had passed but were still awaiting the approval from the Centre.

Advani said that the state government had drafted a bill to expedite cases against corrupt officials, another bill on terror which was on the lines of the law already in existence in Maharashtra.

The BJP leader came down hard on the central government saying that it was pursuing a discriminatory policy as none of these progressive measures could become laws because the Centre was holding back its approval. 
Advani repeated his charges again in a rally in Jabalpur where he said that when there was the NDA government at the centre, even a communist chief minister had admitted that Opposition ruled states were not discriminated against.
 "I dream of making a new India just like Shivraj Singh Chauhan dreams of creating a new Madhya Pradesh," he told the gathered crowd after his yatra reached Jabalpur from Satna.  Advani held several meetings through the day. At a rally in Shahapur, he also met the father of Faggan Singh Kulaste, the jailed former BJP MP in the 'cash for votes' scam.

Advani claimed the three BJP MPs were whistle blowers who had become the target of the government for trying to expose the bribing of parliamentarians. PTI