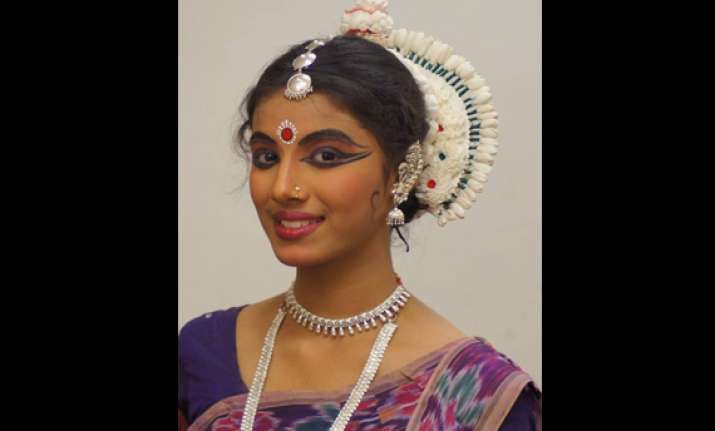 New Delhi, Nov 30: Noida schoolgirl Shambhawi Sinha will be performing the Odissi dance as part of the Sankalp group at the Konark Dance Festival to be held from Dec 1 to Dec 5.
The Konark Festival is held in an open air auditorium with the world famous Sun Temple as the backdrop.  The festival showcases Indian classical and traditional dance forms.  
Fourteen-year-old Shambhawi is a student of Lotus Valley International School, Noida. She learnt Odissi under Guru Jyoti Shrivastava, Guru Shri Durga charan ranbir, and Guru Kasturi Pattanaik.  
Shambhawi was conferred with the scholarship from the prestigious CCRT, in  2011.  
At this tender age, Shambhawi has to her credit performances  at some of the most prestigious stages and events like, Mukteshwar Dance Festival 2012, Nrityankur Festival, Mumbai, Surya Dance Festival, Trivandrum etc.  
She has done various workshops with Guru Durga Charan Ranbir, Guru Shashadhar Acharya and Guru Sudhakar Sahoo. Shambhawi has performed at major productions of 'Sankalp'.