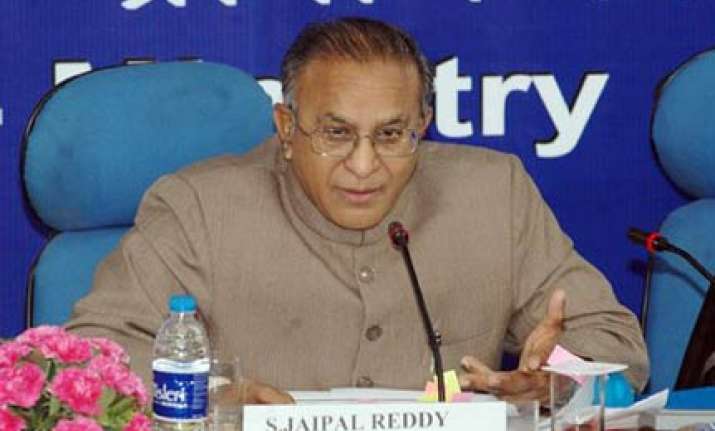 New Delhi, Nov 27: Against the backdrop of Adarsh scam, the Union government today blamed the complex land title system for increasing number of such cases and favoured urgent reforms in the sector to make it transparent and effective.
"The recent scandal relating to Adarsh housing society is a classic example. Nobody knows to whom the land belongs," Union Urban Development Minister Jaipal Reddy said here at a seminar on Guaranteed Land and Property Certification system.
He said, "Can there be a more sorry example of land titling. I am not talking of misuse by the people belonging to every important walks of life -- politicians, defence forces, bureaucrats...I am not referring to the scandal part of the thing. Today nobody knows to whom the property belongs."
The seminar was organised to discuss ways for introducing property certification system in the country.
He said the system is being exploited by people like Haji Mastan (land mafia) and there is a nexus between politicians and officials.
"Thanks to the problem of urban land titling, we have Haji Mastans (land mafia) in every towns. Most of the politicians, policemen, officials... are hand in glove when it comes to urban land," Reddy said, adding, "In the last ten years, mining land and urban land have become best source of money making. It is difficult to find a non-disputed land."
He said, "Land titling is a ticklish question not only in urban area, but also in rural areas. Even in pre-Independent India it took decades to settle the land suit and that situation remains (till today)."
Since urbanisation is growing apace it is difficult to distinguish rural and urban land, he said.
Referring Nandigram, the minister said there is need for a comprehensive law for guaranteed land titles. "We saw the problem in Nandigram where land owners were in Kolkata and somebody else was the tenant. Today no body knows to whom the property belongs. In my view, land titles pose most legal puzzle to our system."
Hoping that there will be a way forward, he said, "The subject is with the state government and not with the Centre. Let us find a solution. Let us take a few small steps."  PTI