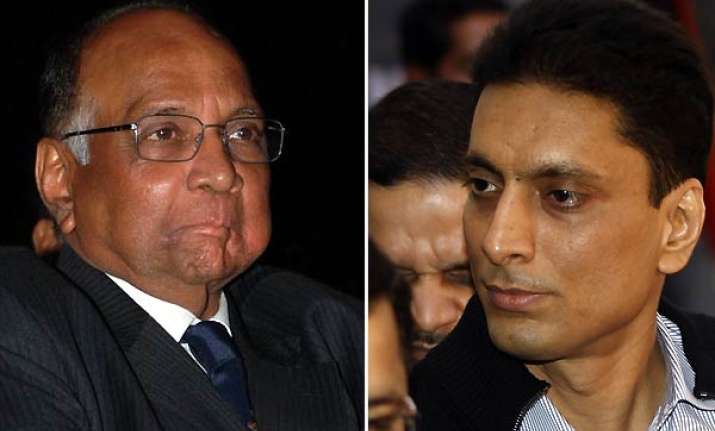 New Delhi, Apr 14: Corporate lobbyist Niira Radia has told the CBI that  Agriculture Minister Sharad Pawar may be controlling the  DB Realty group and may have pursued the issue of spectrum and licence for Swan Telecom with former Communication Minister A Raja, reports Times of India.

In a statement to CBI, which has been filed as part of the chargesheet in the 2G scam, Niira Radia has said, on being asked by a journalist how she knew about Pawar lobbying with Raja to get approvals for Swan Telecom, Radia said: "That as per the general perception in Mumbai as well as outside, DB Realties (sic) directly or indirectly (is) controlled by Sharad Pawar and his family members."
 
Radia added that she had no "documentary proof or some other evidence" to back up her allegation.
 
She however said Shahid Balwa and Vinod Goenka "are key persons in DB Realty", and "in that backgorund, I had quoted the name of Sharad Pawar who might hve pursued the matter with Raja, then telecom minister, for showing (favour) to Swan as well as to Anil Ambani Reliance Communications in issuing of UAS (unified access service) licence and dual technology."
 
Pawar has in the past denied having anything to do with the DB Realty group, although Goneka said he has family links with Pawar.
 
Goenka's Dynamix group has a large presence in Baramti, Pawar's constituency.
 
Radia gave four separate statements to CBI, most of them dealing with several phone conversations she had with various people including Ratan Tata, A Raja, journalists and senior executives from various corporate houses.
 
The conversations and her  explanations before the investigation agency illustrates her proximity to Raja, Chandolia and many others, TOI reported.