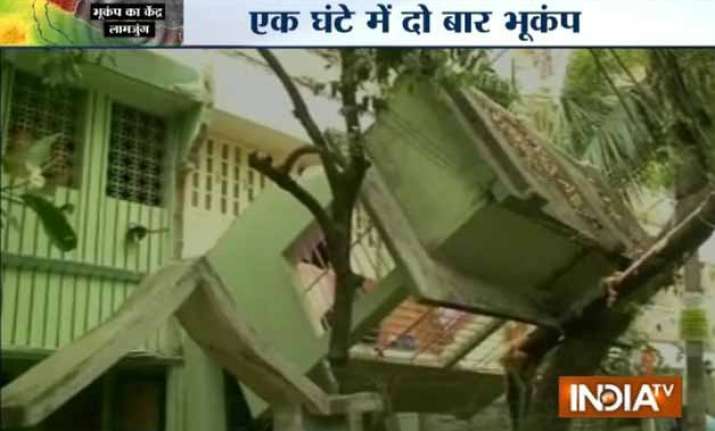 New Delhi: A strong earthquakes today jolted Nepal. Strong tremors were felt across North and East India.
Districts of Bihar, Uttar Pradesh and West Bengal joining Nepal Border experienced intense tremors.
Bihar Chief Minister Nitish Kumar said, "Information is being collected from all districts, everyone is on the field."
Following the news, PM Modi tweeted, "We are in the process of finding more information and are working to reach out to those affected, both at home & in Nepal."
PM has spoken to Bihar and Assam Chief Minister asking for latest updates.
The tremors, which were felt in Bihar, Uttar Pradesh, Rajasthan, Haryana and Punjab, lasted for a minute, triggering panic and forcing people to rush out of their houses and offices.
There are no reports of any casualty as of now.
In Varanasi, a stampede is being reported in Collectorate as people were protesting against Delhi Chief Minister Arvind Kejriwal over farmer's death.
The intensity of the quake was recorded 7.9 on the Richter scale. The aftershock was 6.6 on Richter scale. The epicenter of the earthquake was 35km East of Lamjung.
"Earthquake of magnitude 7.5 (7.9) occurred today at 11.41am between latitude 28.1 North and Longitude 84.6 East. The epicentre was located in Nepal," an Indian Meteorological Department statement said.