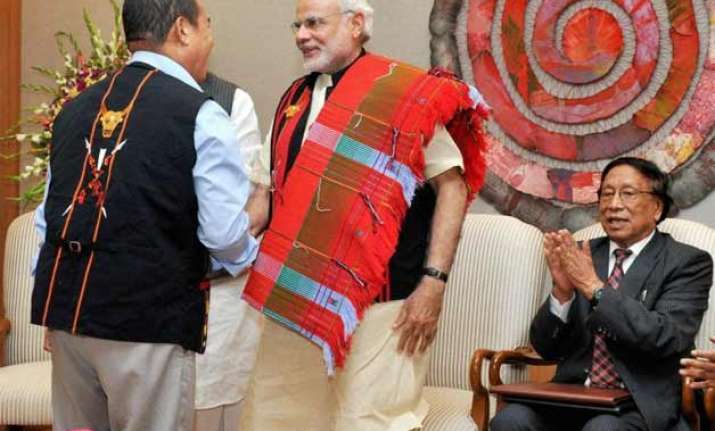 Kohima:  The Nagaland Legislators Forum on Naga Political issue on Thursday decided to send a delegation to meet the Central leaders of various political parties to bring about a permanent solution to the decades old Naga problem.
The move comes in the backdrop of Centre's interlocutor for Naga peace talks, R N Ravi presently holding closed door meetings with Naga civil societies in the state capital.
Unanimously adopting a three-point resolution during a consultative meeting held in the state Assembly conference hall here, the Forum welcomed the Peace Accord signed between the Central government and NSCN(IM) on August 3.
The Forum has also appealed to all the Nagas to pray and contribute positively towards the signing of the final accord, according to the resolution.
The Forum also resolved that all the elected members would reach out to their respective constituencies and initiate public discussion for an honourable and acceptable solution, it said.
The Forum also decided that the NLF delegation will visit Delhi to meet the Central leaders of political parties to bring about permanent solution to the Naga political issue, it said.
The resolution was signed by NLA Speaker Chotisuh Sazo and Chief Minister TR Zeliang.