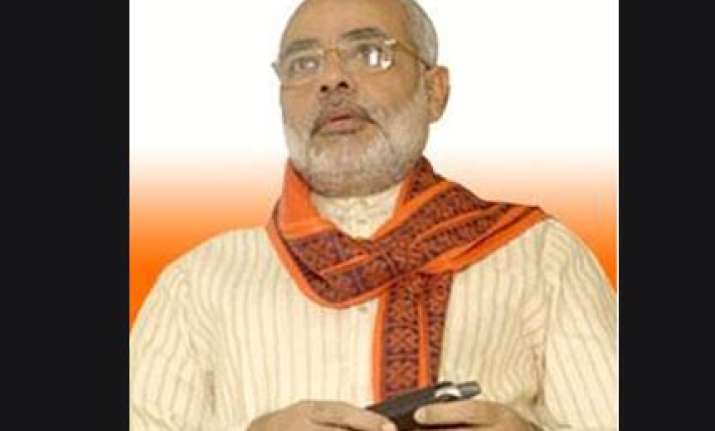 Gujarat Chief Minister Narendra Modi is likely to skip appearance on Sunday  before the Special Investigation Team probing a post-Godhra riots case, sources in the state government said on .
SIT had summoned Modi to remain present before him tomorrow in connection with the complaint of Jakia Jaffery, wife of slain former MP Eshan Jaffery, in the Gulburg society riot case. 
The SIT has not received any communication from the chief minister till this evening.  "There is no response from Modi as yet," SIT chief R K Raghavan told PTI.  The Supreme Court had on April 27 last year asked the SIT to inquire into Zakia's complaint where she alleged Modi and 62 others, including his cabinet colleagues, police officials and senior bureaucrats aided and abetted the riots which left over 1,000 people dead.  The former MP was killed along with 69 others by a mob at Gulburg society in February 2002.
Zakia approached the apex court after the Gujarat High Court refused on November 3, 2007 to give any direction and asked her to seek redressal before the magistrate's court.
The wife of the slain Congress leader had alleged that between February and May 2002 there was a "deliberate and intentional failure" of the state government to protect the life and property of innocents. Zakia today said from Surat that when everybody is waiting for the questioning of Modi, he should appear before the probe panel. 
Congress general secretary and state in-charge P Sudhakar Reddy said "Modi, when elected back to power in 2007, had said that he was not a chief minister but a common man. He should depose before SIT when a summons is issued in his name and prove that he is a common man". 
SIT had to face legal hurdles while probing Zakia's complaint when in July last year former BJP MLA Kalu Malivad (one of the 63 people named in the complaint) approached the Gujarat High Court seeking a stay on investigations by SIT with regard to Zakia Jaffery. 
The High Court had dismissed the petition saying as SIT is directly working under the supervision of the Supreme Court no relief can be granted in this matter. Malivad then approached the apex court challenging the High Court verdict. 
In connection with Zakia's complaint, SIT has already recorded statements of a number of persons named in her complaint which include former minister of state for Home Gordhan Zadafia, BJP leader I K Jadeja, former BJP MLA from Lunawada Kalu Malivad and sitting MLA from Mehsana Anil Patel, former IPS officer R B Sreekumar, social activist Teesta Setalvad, IG Shivanand Jha, some other senior police officers and political leaders. PTI