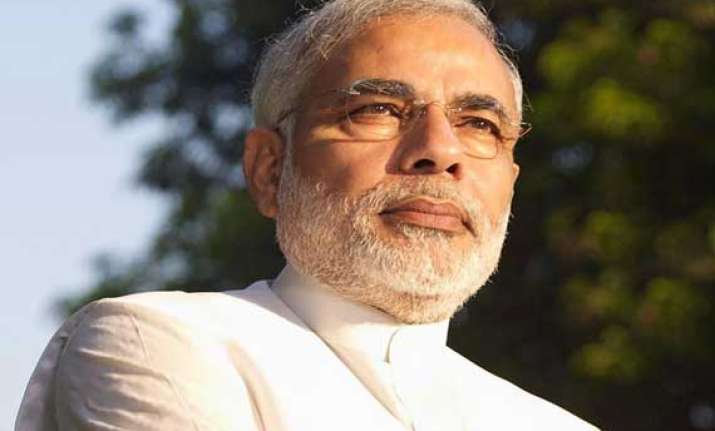 Neemuch (MP): BJP  prime ministerial candidate Narendra Modi today took a dig at the ruling Congress led government for what he called mismanaging the country's energy resources and exploiting of coal, gas and petroleum imports.
Modi was inaugurating India's largest solar plant in Neemuch town of  Madhya Pradesh in the presence of  chief minister  Shivraj Singh Chouhan.
Addressing a huge audience Modi lashed at the  Congress for having failed to harness coal, gas, hydropower, solar energy, bio-mass and nuclear and wind power which could have led to the country's development by leaps and bound.
"If the administrators of India had kept in mind the energy resources of the three regions of this country and made policy decisions then there would have been no need for exploring coal from somewhere nor there would have been any need of exploring gas and petroleum. India would never have lived in the dark," said Modi.
Spelling out the energy resources different parts of the country, Modi denounced the Congress for not doing enough for the common man who had to live in 'darkness' in spite of being a citizen of a country which is rich in its mineral and energy resources.         
 ""The eastern part of our country is rich in water resources, it is a heaven for hydro power generation; also our coasts are fit for wind energy. Similarly our plains such as Gujarat and Rajasthan are fit for solar energy generation," Modi added.