Follow us on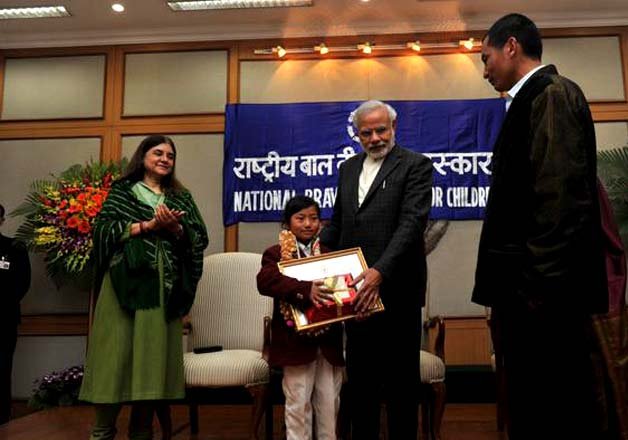 New Delhi: Bravery doesn't define the age. Every year, India honours few of its courageous and brave kids who have stood aloof for their unmatched valor by National Bravery Award.
Mhonbeni Ezung, 8, is among 24 children to receive the National bravery award on Sunday for rescuing her drowning grandmother from a river at Chudi village in Wokha district of Nagaland.
Being the youngest receiver of bravery award this year, Mhonbeni is surely going to cherish this moment for lifetime.
The incident occurred when during the winter vacations, Mhonbeni had gone to stay with her grandmother in a village in Nagaland. Her grandmother, Renthunglo Jungi, then 78, wife of late Limomo Jungi, had taken her out for fishing to Anunga Hayi stream, 4 to 5 km from Chudi.
While fishing the grandmother suffered sudden cramps, followed by a stroke and fell unconscious. Sensing trouble, Mhonbeni ran back 4-5 km through the thick forests all alone to the village to call for help. Renthunglo was rushed to Sanis PHC, under Wokha district and was later referred to Dimapur.
According to reports, Mhonbeni was not afraid as she loved her grandmother and so she had to save her. Later on her grandmother gave her 'lots of love' once she got better. Mhobeni wants to become an engineer when she grew up.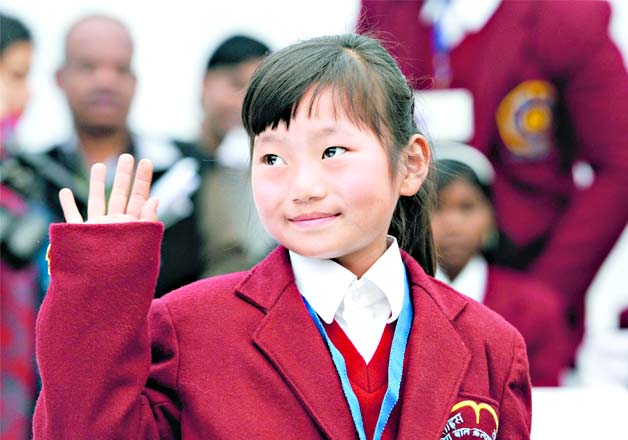 Even PM Narendra Modi couldn't resist himself from praising this young girl. "A touching deed of bravery! Mhonbeni Ezung saved the life of her grandmother, who fell into a river.", tweeted Modi.
Mhnobenzi received a medal, certificate and cash under the scheme and will be granted financial assistance until she completes her schooling as a token for her bravery.
The National Bravery Award Scheme is an endevour by the Indian Council for child Welfare to give due recognition to the children who show exemplary courage and perform meritorious service to inspire others to emulate their example.
There are total four girls including Mhnobenzi among 24 kids who have received bravery award this year.