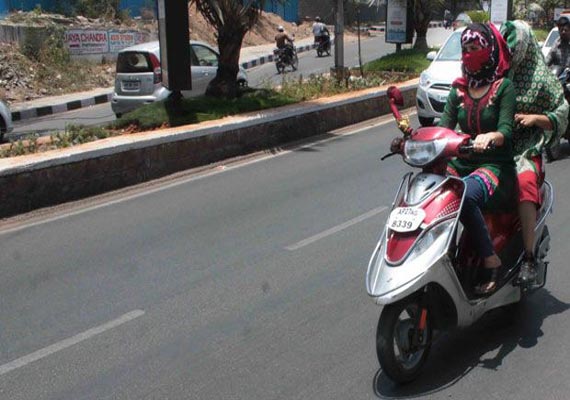 Chandigarh, Jul 29: Maximum temperatures today hovered a few notches above normal across Punjab and Haryana with high humidity levels making the weather sultry. 
According to the MeT department here, Chandigarh, parts of which were lashed by light showers this evening, recorded a high of 35.2 deg C, two notches above normal.
Hisar was the hottest place in the region recording a high of 37.5 deg C, a notch above normal.
Ambala registered a high of 36.2 deg C, up three notches while Narnaul's maximum settled at 34.6 deg C, up one notch.
Amritsar and Patiala in Punjab recorded above normal identical maximums of 36.4 deg C each, while Ludhiana's high settled at 35.2 deg C, one degree above normal.
The MeT department has forecast light to moderate rain or thundershowers at few places in Haryana and at isolated places in Punjab over the next two days.