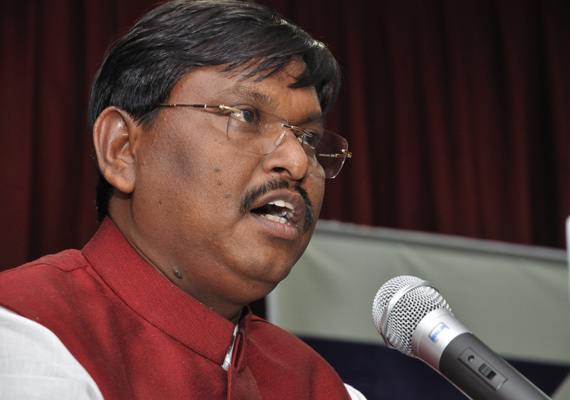 Ranchi, Feb 10 : Taking exception to Union Home Minister P Chidambaram pulling up BJP ruled Jharkhand government on its "ineffective" anti-Naxal operations, state Chief Minister Arjun Munda on Thursday  sought to remind the Centre that Maoist menace was not a one-state problem. 

"The problem of Naxalites is not confined to one state. It's a national problem. Making such statements is tantamount to maligning the state," Munda told reporters here. 

Replying to a query on Chidambaram's recent letter to the state charging it with failure in controlling the left wing extremism, Munda said, "We are making efforts at every level to control (the menace) and find solutions (to it)."

Repeating that the letter sent to the state was 'intended to tarnish' it, Munda said it was improper to politicize the issue on the basis of any particularly incident.