Follow us on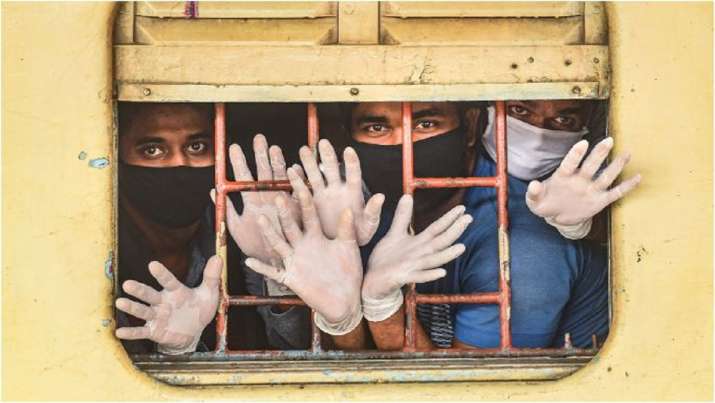 A day after MHA extended lockdown till May 31, Chandigarh administration released its new guidelines on Monday to put curb on the spread of coronavirus. Administration announced that all UT administration offices will function from 10 am to 5:30 pm. Chandigarh Disaster Management Authority said Chandigarh will continue to be in 'red zone' till further orders. However, there will be regular review of the status by the Health Department of UT Administration on the basis of parameters laid down by Union Health Ministry. There will be strict emphasis on adhering to the social distancing norms, new Lockdown 4.0 guidelines said.
All the shops in internal sector markets (neighbourhood markets) which were earlier allowed to open on an odd-even basis will now be allowed to open from 10 am to 6 pm on all days except the weekly off day, the new lockdown 4.0 guidelines stated.
There will be strict emphasis on adhering to the social distancing norms.
Chandigarh Lockdown 4.0 Guidelines: Here's what are allowed and what restricted
The public dealing offices like Sampark centres, RLA, Sub-Registrar office shall remain open. The general public can meet officers for their personal grievances from 10 am to 12 pm.
Private offices have been advised to operate with 50 per cent of their staff while encouraging the rest of the employees to work from home.
The Central government offices, offices of neighbouring states, banks etc. will have different office timings to avoid simultaneous travel by office-goers and congestion on roads.
The shops in markets such as in Sector 46 Rehri Market, Sector 22-D, Shastri Market, Sector 15 Patel Market, Sector 41, Krishna Market, Sector 19, Sadar Bazar and Palika Bazar, Sector 18 Gandhi Market, Sector 27 Janta Market etc. will remain open on odd-even basis.
The shops timings will be from 10:30 am to 6 pm.
The Sector 17 market, Sector 34 market and shops on sector dividing roads are permitted to remain open.  However, the shop timings will be from 11 am to 6 pm.
Street vending will be allowed on already earmarked vending zones on odd-even basis to those vendors authorised by the Municipal Corporation. Only the registered street vendors of Municipal Corporation will be permitted under strict social distancing norms.
All malls such as Elante Mall, DLF Mall, Centra Mall and multiplexes will remain closed, including essential shops, eateries and offices located in the mall.
Apni Mandis in the city will remain closed till further orders.
Sweet shops and bakeries will be permitted to open.  However, they will not be allowed to provide any dining facility within their premises. Home delivery of cooked/packed food will be allowed.
The restaurants will be permitted to operate only for home delivery of cooked food.  Strict hygienic procedure will be followed.
Barbers/salons will remain closed till a formal SOP is finalised and announced in consultation with medical experts.  However, spa/massage centres will not be permitted.
The Wholesale Market in Sector 26 will continue to be open. The temporary functioning of vegetables and fruits traders at ISBT, Sector 17 will continue till further orders.
The Sports Complex will remain open.  However, close-proximity games; such as wrestling, judo etc. will not be allowed. No spectators will be allowed inside Sports Complex.
Swimming pools and gymnasiums will remain closed.
All non-AC buses will be operated in tri-city with the consent of the neighbouring states.  There will be a flat rate of Rs 20 per ticket. The buses will run with 50% capacity only and necessary social distancing norms will be followed.
Inter-state buses (outside tri-city) will be resumed after obtaining necessary consent from the receiving states.
The passenger vehicles such as cars and taxies will be allowed. There will be maximum three persons in a vehicle.  The auto-rickshaws are permitted to ply in the city on the condition that only one passenger is carried.
The two wheelers can ply without a pillion rider.  The pedal/cycle rickshaws will be allowed with only one passenger.
Use of Community Centres is disallowed keeping in view the ban on social gathering imposed by Government of India.