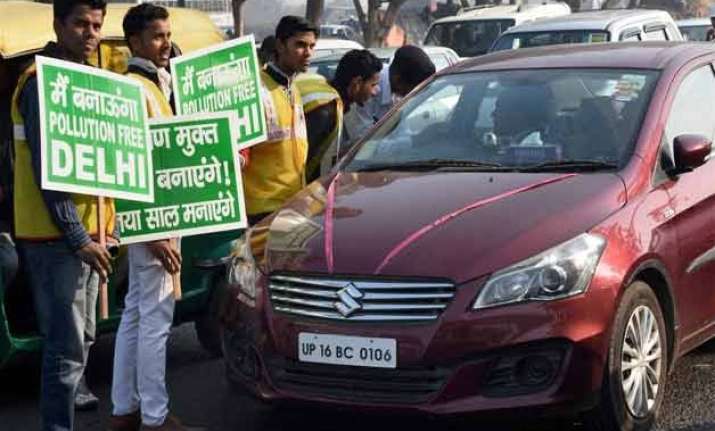 New Delhi: Delhi Government's ambitious odd-even scheme to curb pollution in the national capital which was rolled out today garnered mixed response from the commuters with some of them lauding it for the "futuristic approach" and a few dubbing it "impractical".  
"It is definitely difficult to begin with. Someone who has driven down to office for few years can't easily get used to travelling by metro or public buses instantly.
But considering the congestion and increasing pollution, I believe this is a futuristic approach which was urgently needed at the moment," said Gyanatosh Jha, a marketing professional.  Rafeeq, a taxi driver, said that his passengers were happy to see less traffic.
"The tourists are at ease today. Otherwise they always criticise the traffic system and long jams in Delhi. I have been driving taxi for 15 years and congestion has been a major problem. I believe it is good step by the government," he said.
Advocating exemption for medical professionals under the scheme, a doctor said, "I have two cars which are both odd so that means I work just half a week or I take cabs. Now I cannot predict emergency, the most essential service as far as Delhi is concerned is the medical force and we are not exempted under the scheme."
"I think the idea is good but I will request the Chief Minister to relook at the modalities. A lot of us are in intensive care practice and they should look at it sensitively," he added.