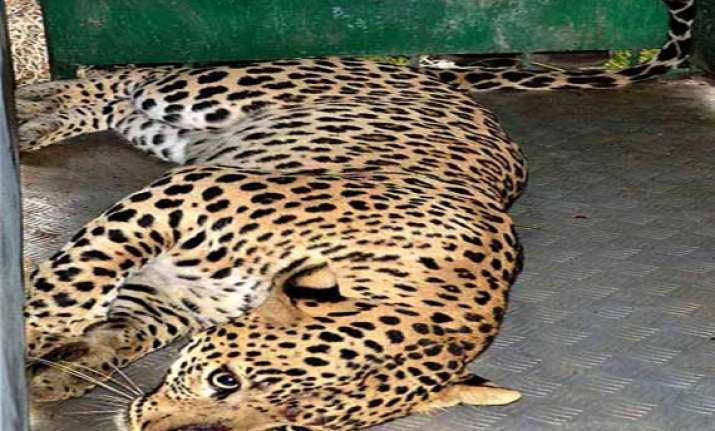 Meerut: In scenes akin to Bollywood movie situations, a stray leopard kept an entire city on tenterhooks since Sunday morning, with schools, colleges, offices and markets remaining closed because of a leopard straying into civilian territory.
For nearly 40 hours, the leopard caused panic inside the city, and at the end of the day on Monday, there was no sign of the stray animal, which officials claimed, was tranquilised.
The question is: if the leopard has been tranquilized, where is the animal?
The stray leopard which sneaked into Sadar Bazar, a densely populated area, on Sunday morning at around 10 am, has so far mauled six persons, including a police inspector, sending shivers down the spine of people and prompting authorities to sound a high alert and order closure of schools, colleges and market.
Army officials are assisting the police and forest department in tracing the leopard, which was sighted yesterday morning and escaped from a hospital room in Cantonment hospital early today.
Some onlookers said, it escaped from the hospital and entered Nishat cinema, but a search there proved fruitless.