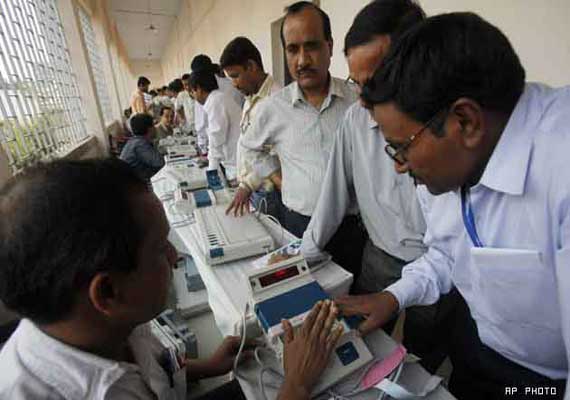 Guwahati: An electronic voting machine has created quite a stir in Jorhat, Assam. Every time a button was pressed, the vote went in favour of BJP.
Assam Chief Minister Tarun Gogoi alleged that the EVM had been tampered by the BJP and said the Congress would take it up with the Election Commission.
"It's a very serious issue. We have already filed a written complaint to the state EC about the EVM tampering. We will now take up the issue at the national level," Gogoi told reporters here.
Yesterday, the Election Commission had conducted trial polling in Jorhat where the light on the EVM against the BJP symbol was blinking irrespective of other buttons being pressed.
Assam Chief Election Officer Vijayendra, however, said it was not a case of tampering.
"It was not a case of tampering at all. That particular machine was a defective piece. We have changed it," he told PTI when contacted.