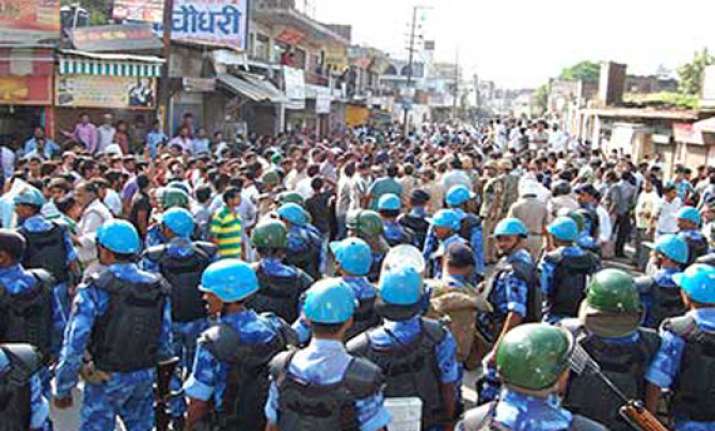 New Delhi: Over 300 people have been booked to interfere with the proceedings of police against the absconding accused in the gangrape in Phugana village during the riots.
More than 300 people have been arrested for pelting stones and stopping the police while they were on duty nabbing the accused in the gang rape.
Two cases under IPC have been registered against them.
Five women including Sunita, Minu, Shimla, Babli and another Sunita have been named in this connection, said police.
Police faced resistance from the irate locals on January 30 and 31 when they had gone to the village for putting up notices of attachment proceedings at the homes of the accused, they said.
Six cases of gang rape were registered against 27 people during riots in which 22 people were found involved.
While one Vedpal was arrested, 21 others are absconding.
Chief Judicial Magistrate Narender Kumar had last month ordered attachment proceedings against the 21 absconding accused under Section 83 of the CrPc.  
More than 60 people were killed and over 50,000 were displaced during the riots in Muzaffarnagar and adjoining areas in September last year.