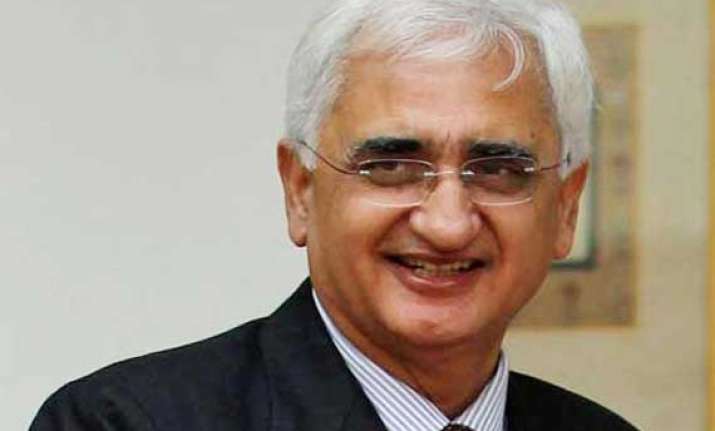 Farukhabad: Union Minister Salman Khurshid today declared assets worth over Rs 5.44 crore while his wife Louise has assets of over Rs 5.17 crore.  
As per the affidavit filed by Khurshid with his nomination papers, he has Rs one lakh cash in hand while Rs 1.02 crore as savings, shares etc.
His wife Louise has Rs 2.35 crore and three sons have Rs 1.86 crore as savings in different financial institutions.  
The Union Minister has immovable assets worth over Rs 4.42 crore.
In the affidavit, there is no mention of any criminal case against Khurshid, who had a post graduate degree from Oxford University.