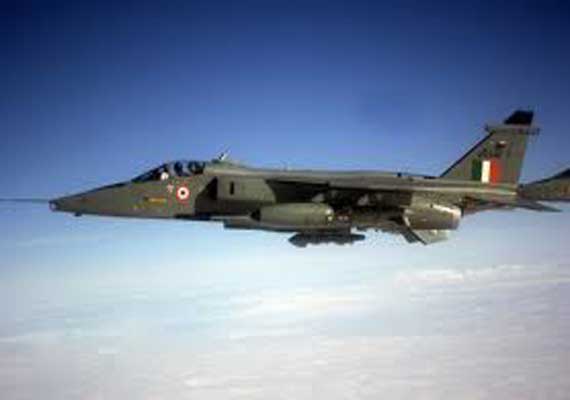 Bikaner(Rajasthan): A Jaguar fighter aircraft crashed tonight during landing when its wheels failed to open. Both the pilots ejected safely.
The mishap took place at around 8:30 pm near Bholasar village of Gajaner near Bikaner.
An official said, the aircraft was on a routine nighttime training, after it took off from NAL airbase.
A court of inquiry has been ordered.