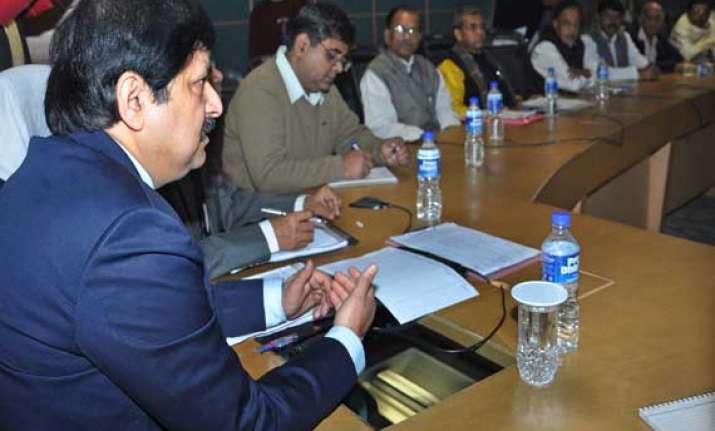 Ahmedabad: The Election Commission will carry out vulnerability mapping in Gujarat before the Lok Sabha polls, based on which the deployment of security forces during the elections would be strategised.
Deputy Election Commissioner Vinod Zutshi, who was here to review poll preparedness ahead of the Lok Sabha polls, told this to reporters.
Zutshi held meetings with the representatives of political parties, district collectors, police officials as well as the state Chief Secretary.
"We have decided to carry out vulnerability mapping of the state, after which security forces will be deployed effectively in sensitive areas," he said.
The anti-social elements, who may terrorise, threaten and intimidate voters would be identified and a watch would be kept on them, he added.
"The commission will strictly control the misuse of money and muscle-power in the elections," Zutshi said, adding that special squads would be formed to keep a tab on this aspect.
The commission official also said that they would keep NOTA (none of the above) option in the EVMs as it was done in earlier Assembly elections.
Congress leaders C J Chavda gave a memorandum to Zutshi, raising question marks over BJP's 'one vote one note' campaign.
Congress has requested the EC to formulate guidelines for such a money collection drive and keep a check on it to find out how much funds were raised through this.
The BJP has gave a memorandum listing over 20 issues.
They raised objections about minute details sought by the EC from the candidates in the affidavits to be filed along with nomination forms, among other things.