Follow us on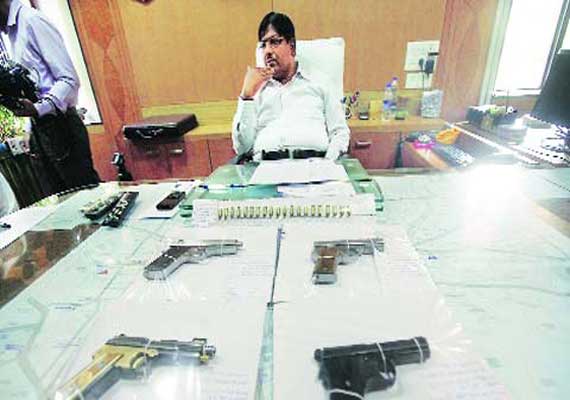 Munger: In a major drive against illegal weapons, police seized 1,950 pistols from Bihar's Munger district and West Bengal's Howrah district, a police officer said here today.
While 450 pistols were seized from Kasim Bazar in Munger district, 1,500 ones were recovered from Dasnagar on the outskirts of Howrah, Munger SP, Barun Kumar Sinha said.  
Acting on a tip off, the police raided a house in Hazratbara locality in Kasim Bazar and seized 450 pistols yesterday.
House owner Safaraz, his father Hasan Imam and another person Md. Azhar Sabri were arrested from there, Sinha said.  
Following their interrogation, a police team reached Howrah last night and seized 1,500 more pistols from a house in Jaliapada locality under Dasnagar police station.
However, no one was arrested from there yet.  
Sinha said raids were being carried out at two more hideouts in Howrah.
The arrested persons had told the interrogators that they had brought the fire arms from Dasnagar for supply to clients in Bihar.