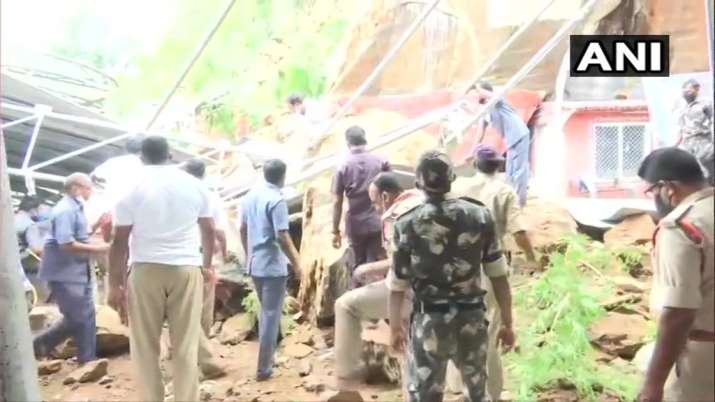 Panic ensued after boulders came rolling down the Indrakeeladri hillock leading to a major landslide at the famous Kanaka Durga temple in Andhra Pradesh's Vijayawada on Wednesday. According to reports, four, including at least two sanitation workers, are suspected to be trapped under the debris.
The incident happened just an hour before the scheduled visit of Chief Minister YS Jagan Mohan Reddy to the temple. In anticipation of his visit, security officials redirected crowds to the bottom of the hill. This move proved to be helpful during the landslide, as it prevented major damages or casualties.
Rescue and relief efforts are still underway.
The Kanaka Durga temple is a famous place of worship, and witnesses several lakh devotees ahead of Dasara from across the state as well as the country.