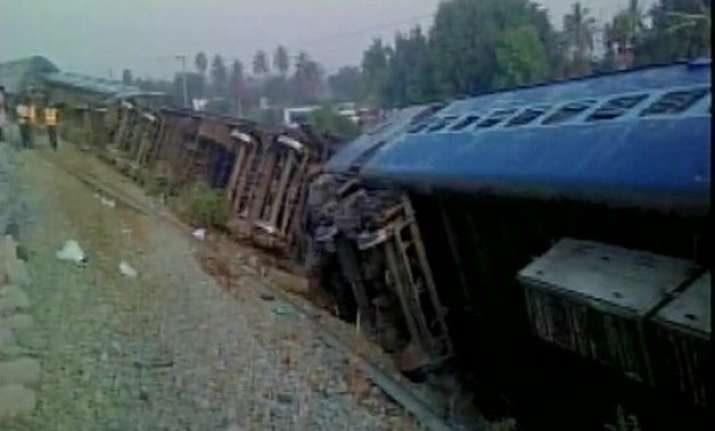 Chennai: At least 10 people were injured when several coaches of the Kanyakumari-Bangalore Island Express derailed in the early morning hours of Friday near Tirupathur in Tamil Nadu.
As of now, no casualties have been reported. Those injured in the accident have been rushed to hospitals.
Medical emergency services are at the location. Four trains have been cancelled following the accident.
The Express which left on Thursday, derailed between Somanayakanpatti and Patchur in Tamil Nadu around 4:15 am where the 10 injured were rushed to the Tirupatur government hospital.
Speaking to the media, Indian Railways PRO Anil Saxena said that they have sent special buses to the spot to clear the stranded passengers. Saxena said, "Things are under control, everything is being attended to. We have rushed some buses to the accident site to clear the stranded passengers.
The accident site is close to the Karnataka-Tamil Nadu border.
The following are the helpline numbers at Bangalore City and at Bangalore Cantonment stations:
Bangalore City ? 080 22156553, 080 22156554, 080 22873103
Bangalore Cantt - 080 23339162
Railway- 58885.