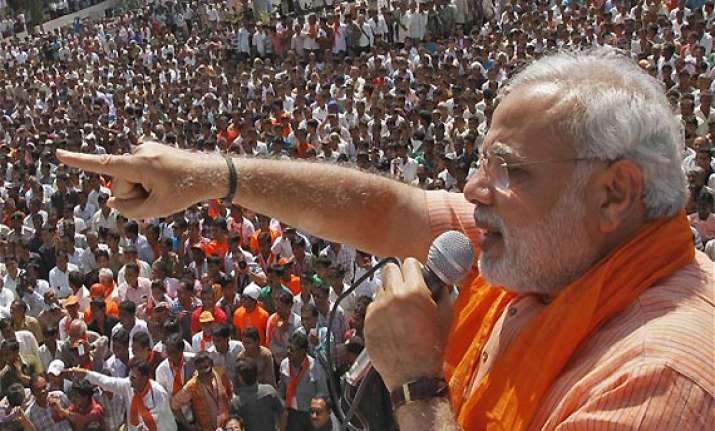 Kanpur: After dragging its feet for nearly two weeks, Kanpur district administration today gave permission to local BJP leaders to organise a rally for Gujarat chief minister Narendra Modi on October 19.
The venue will the social welfare department grounds opposite Gautam Buddha park in Indra Nagar near Kalyanpur, said Surendra Maithani, Kanpur district BJP chief.
BJP had earlier sought Phool Bagh maidan for the rally, but the district administration said it has prohibited use of the ground for political meetings.
BJP had also sought Railway Grounds in Nirala Nagar, but the Railways refused permission.