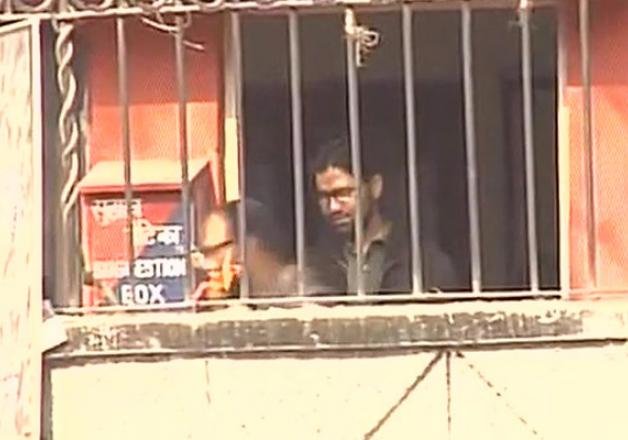 New Delhi: Another Jawaharlal Nehru University (JNU) student Ashtosh Kumar, who is among one of the five students who have been charged with sedition, surrendered to Delhi Police today.
At present, Ashutosh, who is JNUSU president Kanhaiya Kumar's predecessor, is being questioned by the police in connection with the February 9 event at the university campus organised to mark the anniversary of Parliament attack convict Afzal Guru's hanging.
Ashutosh received the summon yesterday night and produced himself today at RK Puram Police Station, where Khalid and Anirban are presently being interrogated, a police official said.
Other two students, Rama Naga and Anant Kumar, are yet to receive any police summon. They had earlier written to police that they are ready to join investigation too.
The five of them resurfaced at the campus on Sunday night and a day later, Khalid and Anirban surrendered before police.
The police was looking out for all five of them in connection with the sedition case which led to the arrest of Kanhaiya Kumar on February 12.
Yesterday, the police interrogated Kumar, Khalid and Anirban together for the first time.
With that, the police have identified around 22 persons who were active participants in the controversial February 9 event, police said, adding Ashutosh, Khalid, Anirban and few others are believed to be organisers of the event in which anti-national slogans were allegedly raised.
Meanwhile, the Congress today demanded that the case of JNU president president Kanhaiya Kumar, who is booked on charges of sedition, should be transferred to a non-BJP ruled state so that the truth in the case is revealed.