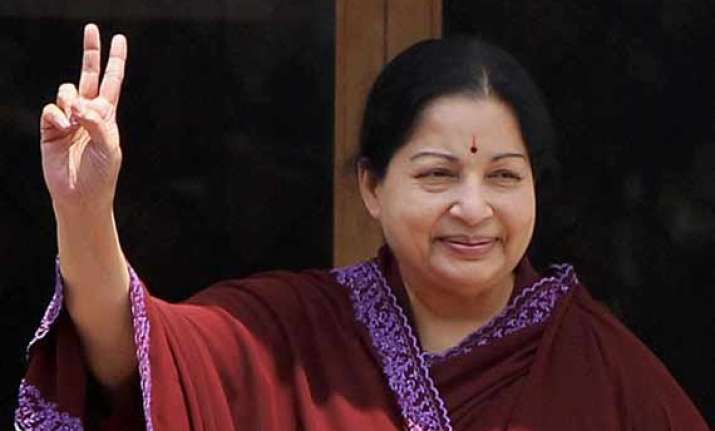 Chennai: Expressing concern over the latest hike in diesel price, Chief Minister J Jayalalithaa today demanded its rollback and urged Prime Minister Narendra Modi to change the existing price fixing formula for petroleum products which she said was based on "wrong policy" of the previous UPA regime.
"It is a matter of concern that Oil Marketing Companies (OMCs) have increased the price of diesel which will spur inflation," she said in a statement here tonight.  It was especially a matter of concern that the hike of 50 paise came at a time when inflation, particularly food inflation, had not dropped to expected levels.  Blaming the policy adopted by the previous Congress-led UPA Government, she said that it was because of this that the OMCs had hiked the price despite international rates dropping.  
"Today's hike is based on wrong policy of the previous Congress-led coalition government," she said, apparently referring to the monthly revision of diesel prices.  Poor people are worried because of this, she said, adding, such a price hike will have a 'chain reaction' as diesel price hike could result in increase of other goods, including essential commodities such as fruits and vegetables.  
Stating that Modi was ushering in changes in many fields, she said he should also focus on changing the petroleum pricing policy as suggested by her many times.  Jayalalithaa advocated determining the fuel rates based on import costs and refining charges and rates of domestic crude oil and the refining charges for the same instead of basing it on Trade Parity Price. She also voiced opinion against deregulation.