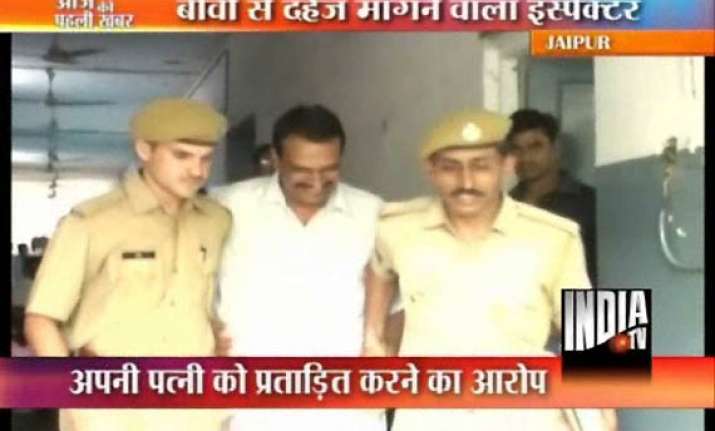 Jaipur, Jul 9: Vishwas Atal, a circle police inspector in Jaipur was arrested on Friday after his wife Laxmi Devi lodged a complaint  under Prevention of Dowry Act.
 
Vishwas had married a year and a half ago, and was pressuring his wife for a luxury car, alleges Laxmi's mother Saraswati Devi.
 
Laxmi's lawyer Satypala Chandolia alleged that despite the arrest, the police is giving Vishwas Atal 'special guest' treatment in custody.