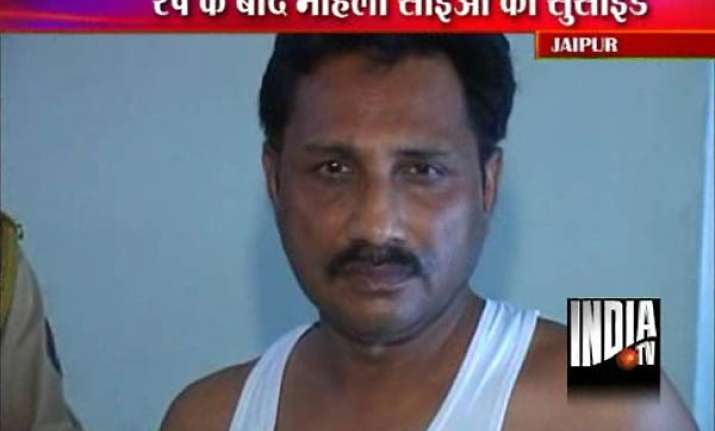 Jaipur, Jun 12 : Sangeeta, a 44-year-old chief executive of a tea trading company in Jaipur allegedly committed suicide after she was gangraped by her employer and his friend, police said.

Sangeeta used to work as chief executive in G K Dalmia's Tea Exchange Bharath Ltd  and used to stay with him in his flat, police said. The company owner and his friend Sanjay Jain were pressurising her to cover up a case of misappropriation, but she refused, failing which they gave her an intoxicant and then raped her, Sangeeta revealed in her suicide note, according to police.

Police have arrested Dalmia and his friend Jain is absconding, says R S Beniwal, SHO Vaishali Nagar. The company's office in Evershine Tower, Amrapali Circle and the residential flat in Saurabh Tower have been sealed to carry out the investigation.