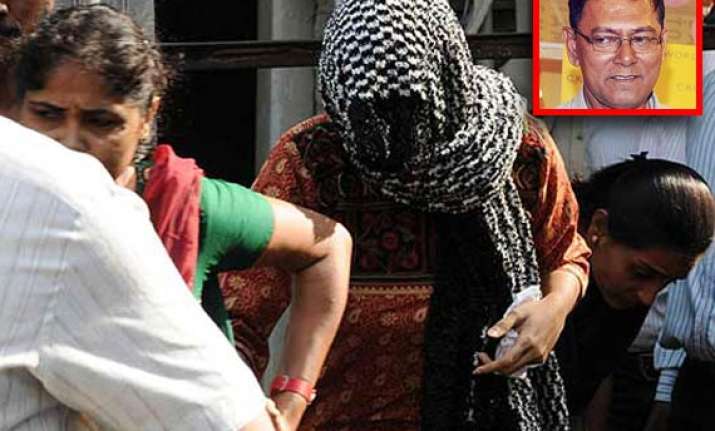 Mumbai, Dec 3: Police today filed a charge sheet against 12 accused including fugitive underworld don Chhota Rajan in the J Dey murder case which does not name arrested journalist Jigna Vora.

Vora, Deputy Chief of Bureau of Asian Age, was recently arrested under Maharashtra Control of Organised Crime Act (MCOCA) on charges of supplying licence plate number of the motorcycle and address of the slain journalist to Rajan.

Dey, working with city-based tabloid Mid Day, was shot dead on the orders of Rajan, who allegedly gave Rs 5 lakh to the accused for the contract killing that took place in suburban Powai on June 11.

The charge sheet described the role of each accused but did not mention the role of Vora whose name, according to crime branch sources, is likely to figure in the supplementary charge sheet. The police, sources said, is collecting evidence against her and has seized her mobile and computer records.

Joint Commissioner of Police (Crime) Himanshu Roy, told a press conference later that Vora's name had figured in the telephonic conversations between the accused and Rajan.

The accused against whom charge sheet has been filed are Rohee Thangappan Joseph alias Satish Kalya, Abhijeet Shinde, Arun Dake, Sachin Gaikwad, Anil Waghmode, Nilesh Shendge, Mangesh Agawane, Vinod Asrani, Paulson Joseph and Deepak Sisodia. All of them are in custody under MCOCA charges.

Chhota Rajan and his aide Nayan Singh Bisht, have been shown as absconding.

Although the charge sheet does not mention the motive for the killing of Dey, it says that two articles written by latter against Rajan on May 31 and June 2 could be the reason. 

Roy told reporters "such articles have potential to affect the illegal activities of extortion and collection of protection money. Hence the crime was committed to establish that Chhota Rajan yet continues with his nefarious and illegal activities to prove his supremacy in the underworld". 

"Also, Rajan wanted to send a message in the media about the consequences one could face in case of future attempt to portray him in bad light", he said.

Though the first charge sheet filed in the case does not name Vora, police suspect that her professional rivalry with Dey could have led her to get involved in the sensational killing. Crime branch sources have said that Vora had spoken to Rajan over phone quite a few times before the crime.

Meanwhile, Vora's friend Murtuza, who had moved the court yesterday saying he wanted to surrender four SIM cards and as many mobile phones given to him by the journalist, today withdrew his application without assigning any reason.

Roy told reporters later that the crime branch would summon him and take from him the cell phones and SIM cards which would be sent to forensic lab for tests.

The charge sheet names 176 witnesses and has on record the statements made by them. Three of these witnesses have given their statements before a Magistrate.

Three of the arrested accused—Paulson Joseph, Deepak Sisodia and Arun Dake—have also given their confession in keeping with provisions of MCOCA.

The charge sheet said Satish Kalya, Anil Waghmode, Arun Dake, Abijeet Shinde, Nilesh Shendge, Sachin Gaikwad and Mangesh Agawane were at the scene of the crime.

Kalya had fatally shot Dey, while Vinod Asrani had shown the target to Anil and Dake. Absconding accused Nayan Singh and Sisodia had supplied weapons to the accused, while Paulson had given Rs five lakh contract money to the killers.

The 3055-page charge sheet runs into three volumes.

Roy told reporters that two-third pages of charge sheet contain mobile phone records and that forms the crucial part of the document.