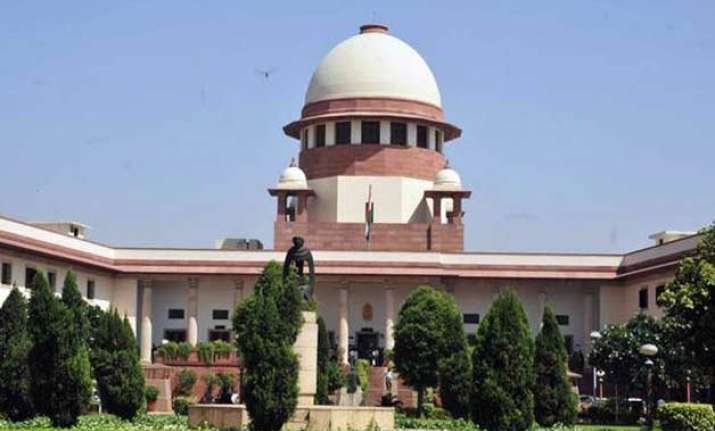 New Delhi: The Supreme Court today issued notices to the Centre and others on pleas seeking re-conduct of the 2015-16 All India Pre-Medical Test (AIPMT) examination on grounds of alleged large scale irregularities.  
A vacation bench of justices A K Sikri and U U Lalit sought responses from the Union of India, Central Board of Secondary Education (CBSE), Medical Council of India and Haryana where irregularities were detected, and fixed the pleas for hearing on May 21.
One of the petitions, filed by Tanvi Sarwal through lawyer Prashant Bhushan, said the investigation carried out by the Special Investigation Team of Haryana into alleged leak of answer keys has revealed that the accused gang operated in different states including Bihar, Uttar Pradesh and Rajasthan.  
Citing news reports, it alleged that the examination conducted on May 3 stood vitiated in the light of police probe carried out in several states, which suggest widespread ramification of the alleged leak of answer keys.  
"Issue appropriate writ directing the respondent no 1 (CBSE) to forthwith re-conduct the AIPMT examination 2015-16 in order to meet time schedule as provided in the regulations on Graduate Medical Education, framed by the MCI under the Indian Medical Council Act," the petition said.  
It also said the "counselling/admission" on the basis of alleged "vitiated examination" will violate Articles 14 and 21 of the Constitution with respect to genuine candidates.  
"The police, investigating the case, has suggested cancellation of the examination in the interests of justice to the genuine candidates. This is because it has so far been found in the probe that the gang was operative in different states including Bihar, Uttar Pradesh and Rajasthan," it said.  
"Any delay in conducting the re-examination will frustrate the schedule resulting in either delay in commencement of academic session for 2015-16 or reduction in seats reserved for all India quota," it said, adding that the delay would have serious consequences on the future of the candidates and quality of medical education in the country.  
The petition claimed that at least 90 leaked answer keys were transmitted to candidates in consideration of Rs 15-20 lakh. The plea said the use of technology to carry out alleged leak makes the conduct of examination extremely "susceptible to tampering".
"It is a matter of common knowledge that data stored in electronic form may be transmitted across distances within fraction of a second," the petition said.
It also referred to Shrikant Jadhav, Inspector General of Police, Haryana who has stated that the exam system has failed and may deprive genuine students from getting admission in medical institutions.
The IGP has also recommended cancellation of the examination in the "interests of justice", it said.