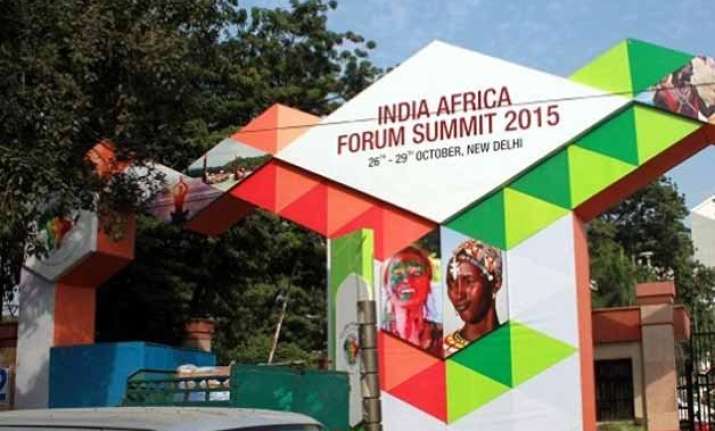 New Delhi: Intelligence inputs have suggested that militant outfits Boko Haram and Islamic State may be attempting to disrupt the third India-Africa Forum Summit (IAFS) that begun here on Monday.
The threat perception of the summit has been marked as very high, Times of India reported, adding that the law enforcement agencies have been asked to tighten the security around top dignitaries attending the summit.
The latest inputs from intelligence agencies stated that terrorists may target dignitaries or the hotels where they are staying including the venue of the summit.
Boko Haram, an Islamic extremist group based in Nigeria, has recently pledged allegiance to ISIS, becoming the latest jihadi group to join the so-called 'caliphate'.
Terror outfit ISIS has been trying to make its presence in the Indian subcontinent with its recent claim for a few strikes in Bangladesh.
The report further said that foreign region registration office (FRRO) and Delhi Police are keeping a close tab on African nationals who have arrived in Delhi in the last one week.
Also, the intelligence agencies have prepared a list of people radicalized by ISIS and Delhi Police has registered an FIR to take steps against the radicalization moves.
The IAFS formally got underway on Monday with a meeting between senior officials of India and the African countries.
According to Ministry of External Affairs, this is a summit of 56 representatives - 54 (countries) from Africa.
Syed Akbaruddin, additional secretary in the Ministry and the chief coordinator of IFAS, did not give the exact number of heads of government and state who will be coming but said that even countries that had elections or where new governments have been formed will be represented at the highest level.
This will, perhaps, be the first time that all the 54 African countries are coming together outside the continent for such a meeting.
On October 29, all heads of state, along with Indian Prime Minister Narendra Modi and other top African officials are slated to meet at the IG indoor stadium.