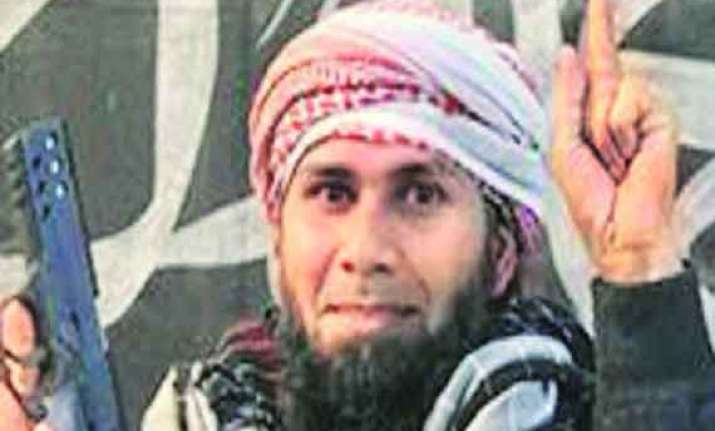 New Delhi: A distant relative of Indian Mujahideen founder Riyaz Bhatkal has been killed in fighting in Afghanistan.
This came to light after the terrorist group Ansar ul-Tawhid ul-Hind released a Twitter message paying homage to a member.
Anwer Bhatkal has been identified by police sources as a distant relative of Indian Mujahideen founder Riyaz Bhatkal. The jihadist fighter had been an integral part of the IM's activities in Dubai since 2008.
Anwer Bhatkal had been working for several years in Dubai as a car driver and was serving as a logistics person for the IM in Dubai till recently, sources said.
He was identified by sources as Noor alias Anwer Bhatkal on the basis of a photograph that was tweeted along with an online message announcing his death today.
Sources said that Anwer Bhatkal sheltered IM founders Riyaz Bhatkal and Iqbal Bhatkal when they fled to the Gulf after a crackdown on the IM across India in 2008 and was constantly in their company, sources said.
Sources said that Anwer has his wife and his father living in Bhatkal but had distanced himself from them as he was intent on being "shaheed''.  
Anwer was educated in an Urdu school in Bhatkal but did not pursue studies beyond school.
Ansar ul-Tawhid has been the most active Indian jihadist group online posting videos of its cadre training in the borderlands between Pakistan's North Waziristan region and southern Afghanistan.
In recent weeks, the organisation released Tamil, Hindi and Urdu translations of Islamic State of Iraq and Syria (ISIS) chief Ibrahim Awwad al-Badri, laying claim to be caliph, or supreme ruler, of all Muslims.