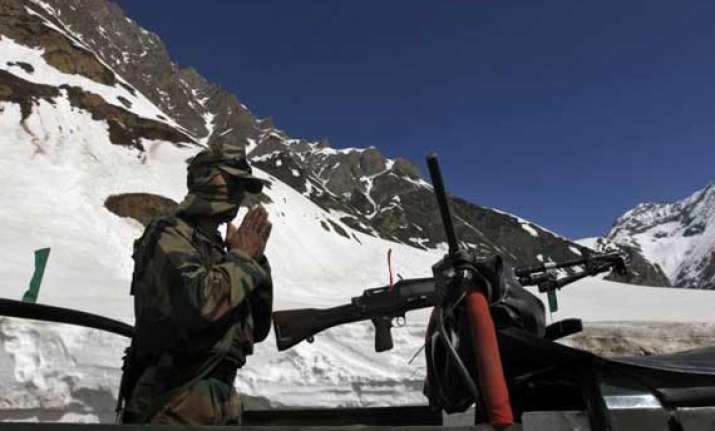 New Delhi: In a major step to fortify defences along the China border, the new BJP government has decided to nearly double the deployment of Indo-Tibetan Border Police (ITBP) personnel.
Top government sources said the ITBP will very soon have more boots on the ground to effectively guard the border that has witnessed several Chinese incursions in the past few years.
The previous UPA government was often criticised for being "soft" on the issue of Chinese incursions.
Official sources said a proposal for creating 54 modern posts for the ITBP has been approved by the Home Ministry after the border guarding force recently submitted a proposal in this regard.
With the new outposts, the number of troops on the ground will also increase.
Currently, there are close to 40 outposts and nearly 15,000 troops guard the sensitive zones. Sources said the number could now go up to 30,000.
Arunachal Pradesh shares a total of 1,126 km of its international border with China, second in length after Jammu and Kashmir which has a 1,597 km long frontier with India's eastern neighbour.
As part of modernization and better border management planning of India's security mechanism along this border, prone to a spate of incursions, the posts will be equipped with all the basic gadgets that the troops require to position themselves at these icy heights.
Arunachal Pradesh, at present, has close to 30 ITBP border posts but a need has been felt to bolster the presence of the paramilitary men in order to meet border challenges and future commitments, they said.
After getting approval for the new border outposts, ITBP is drawing up a detailed report on troop deployment in critical zones.
Soon after taking charge, Minster of State for Home Affairs Kiren Rijiju had stressed upon the need for enhancing forces, improving infrastructure and modernising the ITBP to secure the border with China.