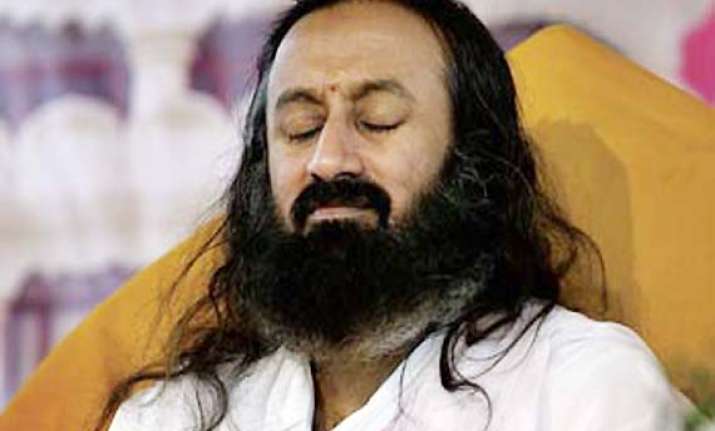 New Delhi, Dec 6: Spiritual guru Sri Sri Ravi Shankar on Tuesday expressed dismay over political parties giving tickets to people with criminal records due to which, he said, India has become a land of scams and slums.
"The country has become a land of scams and slums and it is ironical that just for a vote bank political parties are giving tickets to those who have criminal cases against them," said Sri Sri Ravi Shankar in New Delhi.
He was interacting with rowdy-sheeters at a programme organised by The Art of Living and Delhi Police to change their lives through meditation.
"There are 220 parliamentarians with criminal charges. The criminality and corruption can be changed with serenity and sanity which comes through spirituality," he said.