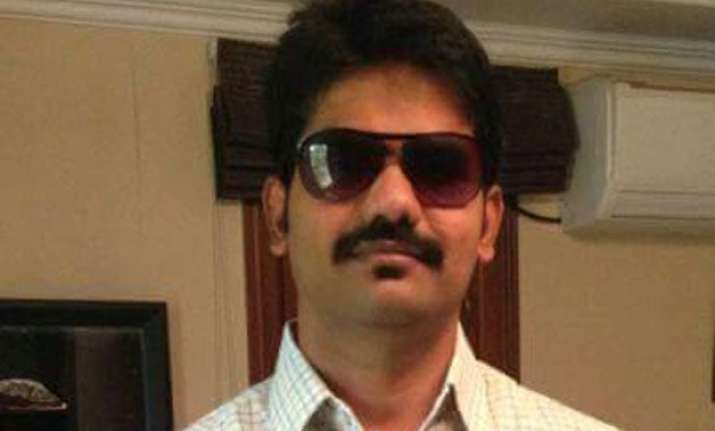 Bengaluru: Several IAS officers in Karnataka have come together demanding a CBI probe into mysterious death of IAS officer DK Ravi.
The officers have signed an online petition addressed to Prime Minister Narendra Modi but the Karnataka government has so far refused to buzz and maintained that a CID probe was sufficient.
Around 13.58 people have so far signed the online signature campaign undertaken by a voluntary trust Uttishta Bharatha.
ALSO READ: IAS officer DK Ravi was planning to raid big developers, claims activist
Additional Chief Secretary (Environment, Forest and Ecology) Madana Gopal said the case should be handed over to the CBI as there are attempts from some quarters to assassinate the character of the upright IAS officer.
"The case should be handed over to an independent agency - CBI - even as there are attempts from some quarters to assassinate the character of the deceased IAS officer. There are attempts made to kill Ravi for second time. We will not allow it," he said.
The IAS officials, who signed the petition, are himself, Pankaj Pandey, Sameer Shukla and Srivasta Srikishna, among others, Gopal said.
ALSO READ: DK Ravi's family demands CBI probe; threaten to commit suicide
Karnataka Chief Minister Siddaramaiah yesterday ruled out a CBI into the case saying, "This is not a case to be handed over to CBI."
Gopal further said that no way he was questioning and doubting the credentials of state-run investigating agencies.
"This does not mean we, IAS officers, are against and suspecting the abilities of the state investigative agencies. They are able, but this case is of different genre and should be given to an independent agency," he said.
Meanwhile, family members of the deceased officer have raised doubts over police's claim that he committed suicide and hinted that he was under 'political pressure'.
They have also demanded handing over the case to CBI. Yesterday, Ravi's father Kariyappa, mother Gowramma and brother Ramesh staged a protest in front of the Vidhana Soudha in the capital and threatened suicide if their demand was not met.
"My son wouldn't have committed suicide. He is not like that. He was strong hearted. My son was not a coward. I had not given birth to a son who could commit suicide," Gowramma said.
"He was a son of this country. I have lost a son of this country," she further said.
"We don't want to meet anyone, we want justice, and if they don't give us justice we will commit suicide here," she added.
Ravi's father Ramesh said: "It is not suicide, I suspect it to be murder... we don't know who has murdered him, so investigation has to be handed over to CBI only then we will know the truth behind it.. Our agitation will continue, we have said that our family will commit suicide if we don't get justice..."
Ravi's death has sparked outrage and rattled the state administration and yesterday's development brought rattled authorities under more pressure.
35-year-old Ravi, a popular bureaucrat for being honest and gutsy in taking on the sand and land mafia and tax evaders, was found hanging from a ceiling fan at his room in a flat here on Monday evening.