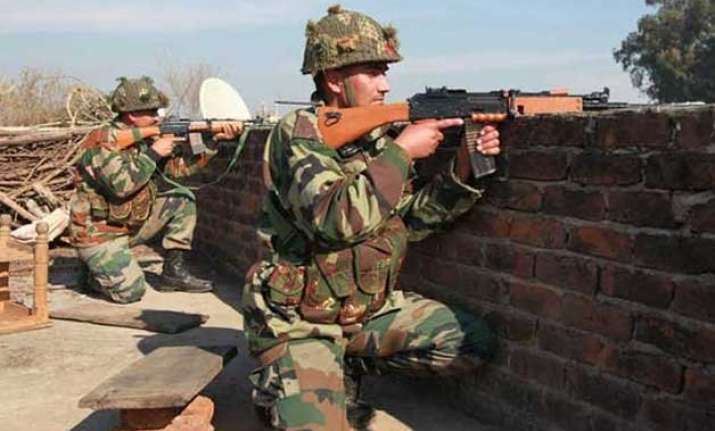 New Delhi: The terror attack on the Pathankot air base attack early in January has shook up India's security establishments, with high alert issued at several air bases across the country's Western sector. Taking these preventive measures a step further, the Indian Air Force today said it has issued shoot-at-sight orders against unauthorised trespassers at some 20-odd Western Command bases.
"Security personnel at the bases under the operationally-critical Western Air Command have been ordered to shoot down intruders without giving them any warning. Under ordinary circumstances, a warning would have been issued," a senior officer privy to a comprehensive security audit carried out by the IAF said today.
The IAF stepping up the security at its front-line bases follows an audit of security at the air-force stations by a committee. As a result, the IAF is scaling up the security at 54 of its major air bases across the country. The airbases at Avantipur, Srinagar, Adampur, Halwara, Chandigarh, Ambala and Hindon are among those that have been put on alert.
The audit was ordered following the January 2 terrorist attack on the IAF base at Pathankot town in Punjab in which seven security personnel were killed. Six terrorists, who attacked the base, were also killed in the gun battle that lasted almost three days.
According to the IAF official, an air force base on high alert functions as if it is at war. "When there is a high alert, the guards are authorised to shoot a trespasser without a warning. The local administration is informed about it and signage and boards are also put up," the officer said.
Another official said that the decision depends on the wisdom of the personnel guarding the station perimeter. "Usually, the guard first tries to identify the trespasser. Whether the person is unarmed, what is the threat perception etc," he said, adding that during a high alert, a trespasser can be shot at sight.
Most air bases in the Western sector continue to be on high alert following the attack at Pathankot.