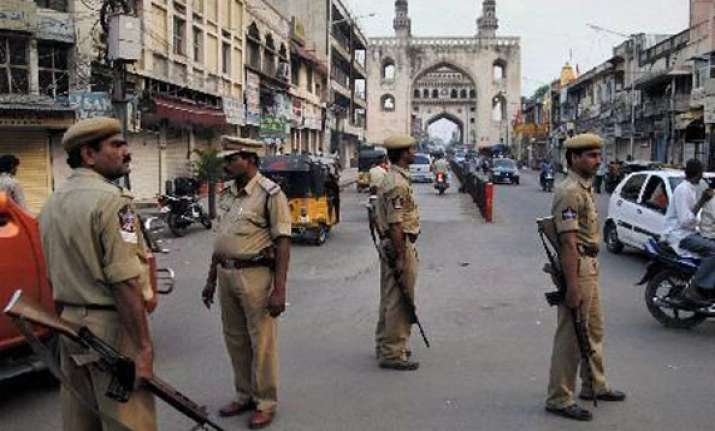 Hyderabad : City Police yesterday claimed to have busted an international racket run by a Pakistani gang by arresting three youths on the charge of cheating a woman here to the tune of Rs 12 lakh.
The Cyber Crime Police of Central Crime Station arrested Shahensha, Mohammed Aftab (both from Uttar Pradesh) and Sujeet Kumar (Bihar), Detective Department police said.  Police recovered Rs 15.1 lakh cash, 4 cell phones, several debit cards and fake Voter ID cards and 40 rounds of ammunition from the trio.
Mohammad Jawed, Lalu and Mohd Shakeel, who are natives of Allahabad and are presently in Saudi Arabia, allegedly worked for the gang, police added.
Mouni and Shahensha and others assisted Jawed, Lalu and Shakeel in collecting mobile numbers of gullible victims.  Some Pakistanis allegedly called them from Pakistani numbers which start from ᄨ.
They told the intended victim that his or her mobile number had won in "KBC draw" and he/she had won Rs 25 lakh.  Then they would ask the victim to deposit money towards Customs Duty, Bank Clearance, Income Tax, etc for payment of the lottery prize.
The money was deposited in various bogus accounts in India. Moharram, Mouni and Shahensha collected it with the help of co-accused Aftab and Sujeet Kashyap.  This money was then handed over to some locals, related to the Pakistani masterminds in Saudi Arabia, police said.