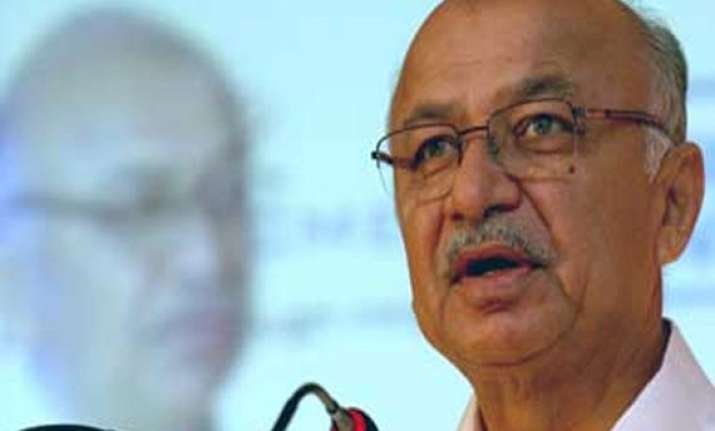 New Delhi, May 29: Congress on Tuesday  disapproved of Home Minister Sushilkumar Shinde extending his stay in the United States even as the security apparatus back home grapples with the fall out of the deadly Maoist attack on party leaders in Chhattisgarh.
"No tour could be important" at this juncture, party spokesman Bhaktacharan Das told reporters replying to a volley of questions whether it was proper for Shinde to be away in the U S in the wake of such a situation at home.
At the same time, Das said there was no need to make the absence of the Home Minister a political issue as Prime Minister Manmohan Singh had himself visited Chhattisgarh after the incident and Minister of state for Home R P N Singh was at hand with "full powers".
Reports had it that Shinde, who left New Delhi on May 19 to attend the Indo-US Homeland Security dialogue, is not cutting short his visit and will return home tomorrow as scheduled.
Except Shinde, all other members of the Indian delegation, who went to the US to take part the May 20-22 bilateral meetings, have returned home.
The Home Minister stayed back in the US after May 22 for private purposes and there was no official engagements to attend.
The Home Minister had said on Sunday that he had spoken to Chhattisgarh Chief Minister Raman Singh and announced the handing over the probe into Saturday's incident to NIA.