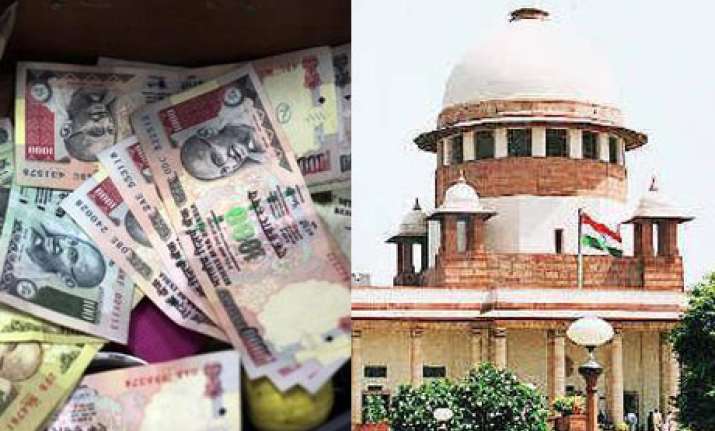 New Delhi, Feb 10 (PTI) The Centre today assured the Supreme Court that it would reveal the names of persons, who have stashed black money in foreign banks after registering a formal case against them.
Solicitor General Gopal Subramanium, appearing before a bench headed by Justice B Sudershan Reddy, said the government has issued show cause notices against the persons accused of having black money in foreign banks and once a case is registered against them, their names will be made public.
The bench also asked the government to ensure that Hasan Ali Khan, a Pune-based businessman, accused of stashing money in foreign banks, does not leave the country.
"It's your duty to ensure that he is available to face prosecution," the court said when Subramanium informed it that Hasan is in India and the government is taking all necessary steps against him.
The court was hearing a petition filed by noted lawyer Ram Jethmalani and some former bureaucrats seeking the court's direction to the government to bring black money, said to be the tune of 1 trillion US dollars, back to the country.Senior advocate Anil Divan appearing for Jethmalani contended that the government is not taking effective steps in this direction.
Referring to an article in which it was reported that Letters Rogatory have been issued to authorities in five countries -- UAE, UK, USA, Singapore and Hong Kong -- seeking information regarding black money, he submitted that nothing more has been done in this regard.
Countering Divan's arguments, the solicitor general accepted that Letter Rogatory has been issued and said the government has taken "remarkable" steps in the case of black money.Placing before the court a sealed envelope,Subramanium said all this information has been given in it. 
At the end of the brief hearing, the bench asked whether Hasan Ali can be made a party to the proceedings before it. The court then adjourned the matter for further hearing on March 3. PTI