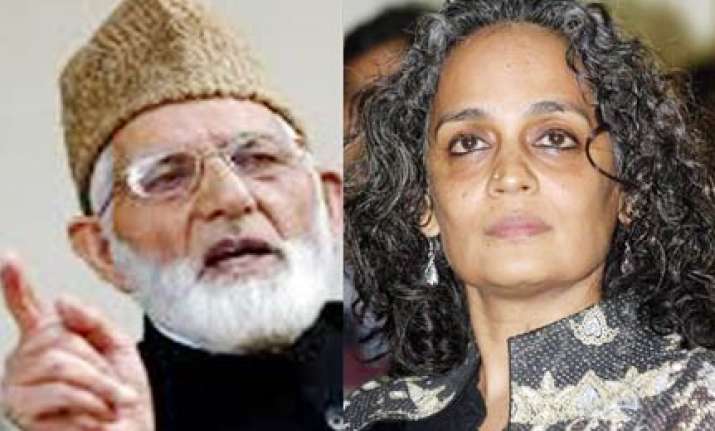 The government today decided not to file any case against hardline Kashmiri separatist leader Syed Ali Shah Geelani and activist Arundhati Roy for purportedly giving "hate speeches" at a seminar held here last week.
The decision was taken after considering various issues and it was decided that such a move would give unnecessary publicity to them and a handle to separatists in the Valley, officials in the Union home ministry said.
"We have decided to ignore them," they said.
After the October 21 incident, when Geelani and others made statements, which were seen as an attempt to instigate secession, the home ministry sought legal opinion on the issue which suggested that a case could be made out under Section 124 (A) of IPC (disaffection against the state).
However, after taking political opinion, the ministry decided not to file any case against Geelani and Roy.
At the convention on 'Azadi-The Only Way', Geelani had shared the stage with writer Roy and pro-Maoist leader Vara Vara Rao among others. Geelani was heckled by the audience with one of them throwing a shoe at him. PTI