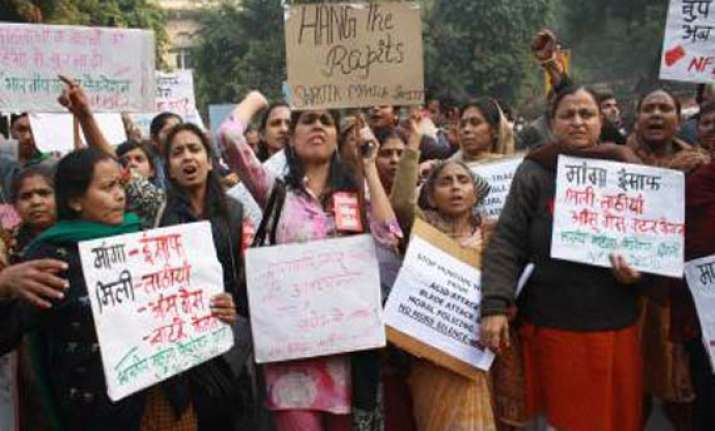 New Delhi, Dec 24: Even as Prime Minister Manmohan Singh appealed for calm, hundreds of people, including school children, gathered in the city centre Monday demanding justice for the gang-rape victim and ensuring the safety of women.
Shouting "We Want Justice", hundreds of people, mainly the young and the middle-aged, massed near the Jantar Mantar monument, watched by policemen and paramilitary personnel, who had barricaded the entire area.
Holding placards, cloth banners and waving their fists in the air, the young and the old denounced the Dec 16 rape and raised slogans "Women want freedom", "Rapists should be crushed" and "Justice with Safety."
Protesters who spoke to IANS said that they are not convinced by prime minister's assurance of government providing security and safety of women.