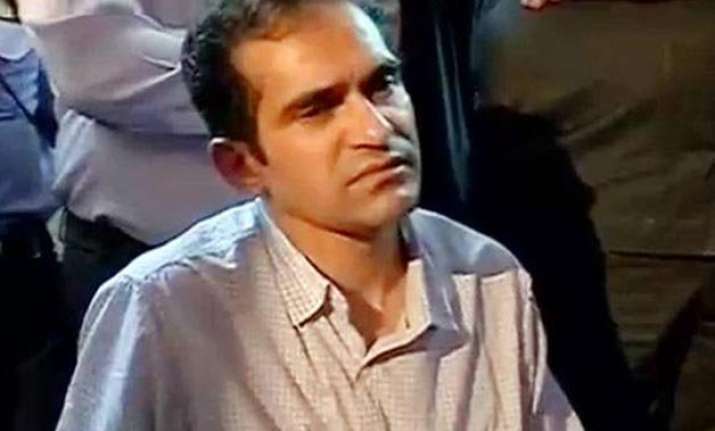 New Delhi: Newly appointed director of Film and Television Institute of India (FTII) Prashant Pathrabe today lashed out at the students and said he faced abuse and mental torture and was illegally confined for several hours by them.
"I was kept in illegal confinement by the protesters. They were behaving in an abusive manner and chanting disrespectful slogans against me. I was shocked and forced to call the police," he said.
Police cracked down on students in a late night operation yesterday arresting five from the campus after Pathrabe named 16 in an FIR.
Justifying the police action, Pathrabe said, "Six people had been asked to come and 40-50 people came in forcefully and I had no choice but to start a discussion with them. After the discussion on the agenda of assessment, when I told them my decision, they said we will not allow you to go.
"Initially for couple of hours I refused to call police, but even after 4-5 hours, they didn't give in, I had no choice but to call police," he added.
"I was illegally confined for 8-10 hours. The students used interrogation techniques, they were disrespectful and abusive, they asked me the same question six-seven times - no human being could have answered that," Pathrabe told reporters, adding, "I wonder how they can be called students."
Pathrabe was gheraoed by agitating students on Monday evening for several hours. The students demanded an explanation about the ongoing "assessment" of incomplete diploma film projects of the 2008 batch based on orders from the Information and Broadcasting Ministry.
A day later, Pathrabe lodged a complaint with the Pune police and an FIR was registered. Police raided the campus in middle of the night and arrested five of the students named in the FIR.
The arrested students were taken to the Deccan Gymkhana police station in a police jeep. A large group of students and some faculty members also reached the police station soon after.
The students have been charged under IPC sections 147 (rioting), 143, 149 (unlawful assembly), 353 (obstructing public servant from discharging duty), 341 (wrongful restraint) and 323 (voluntarily causing hurt).
FTII students have been protesting for over two months against the appointment of little known TV actor Gajendra Chauhan as the chairman of FTII society.