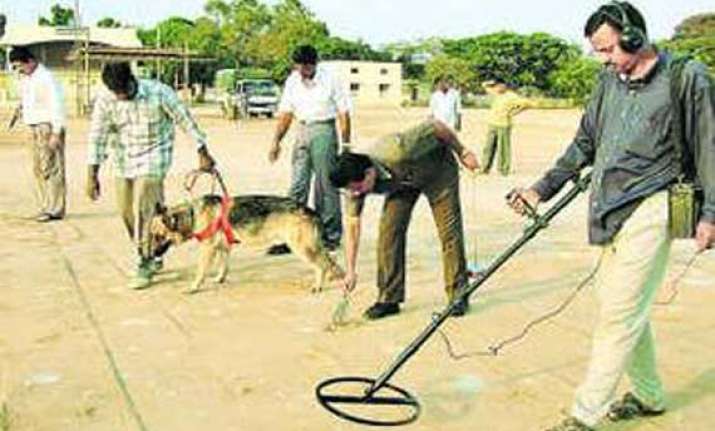 Hajipur: Four powerful improvised explosive devices(IED) planted close to a polling station in Bihar's Vaishali district, about 40 km from Patna, where polling is scheduled on May 12, was recovered by Bihar police today.  
Vaishali superintendent of police Suresh Prasad Chaudhary said the IEDs were kept inside steel cans and planted around 200 metres away from the Government Middle School at Hussaina Raghav village, which houses a polling station.  
"These are powerful explosive devices. Bomb disposal squad has been dispatched to the site to defuse them. Our men are investigating the matter," he said.
Police said the IEDs are suspected to have been planted by Maoists, who are present in some parts of the district.  The Left Wing Extremists have already given a call to boycott the general elections and threatened violence against those who participate in it.
RJD stalwart Raghuvansh Prasad Singh is among the prominent contestants from Vaishali, which is considered to be the birthplace of Jain Tirthankara Lord Mahavira.