Follow us on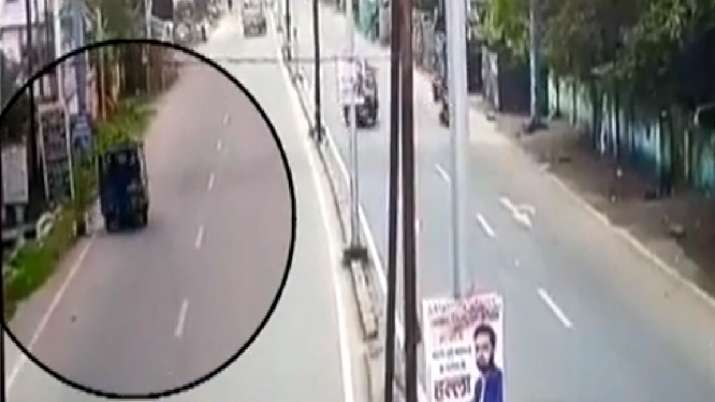 The Central Bureau of Investigation (CBI) on Wednesday took over the investigation into the death of Dhanbad judge Uttam Anand. The 49-year-old district session judge-8 was allegedly mowed down by a heavy autorickshaw while he was on morning jog on July 28 morning in Dhanbad.
According to officials, the central probe agency has registered in case in the death case on the request of Jharkhand government and further notification from the government of India. 
The case was earlier registered by state police on a complaint from wife of the deceased under section 302, 34 of IPC against unknown auto driver, officials said. Two persons have been arrested by the local police. 
Officials said that it has taken over the investigation and constituted a Special Investigation Team. The team is proceeding to Dhanbad, they said. 
Last week, Jharkhand Chief Minister Hemant Soren had decided to hand over the probe into the hit-and-run case of the 49-year-old Dhanbad judge to the CBI.
Earlier, a CCTV footage of the incident showed that judge Uttam Anand was jogging on one side of a fairly wide road at Randhir Verma Chowk when a heavy auto-rickshaw veered towards him, hit him from behind and fled. Doctors at hospital declared him brought dead.
Meanwhile, the CBI informed the Jharkhand High Court on Tuesday that it has received the state government's letter to take over the probe a day earlier.
The bench of Chief Justice Dr Ravi Ranjan and Justice Sujit Narayan Prasad had directed the CBI to initiate a probe at the earliest. It had also directed the government to hand over all the documents of the case to the CBI.
READ MORE: Dhanbad judge murder case: Jharkhand govt recommends CBI probe
READ MORE: Dhanbad judge death: Police get permission for narco, voice analysis, brain mapping of accused