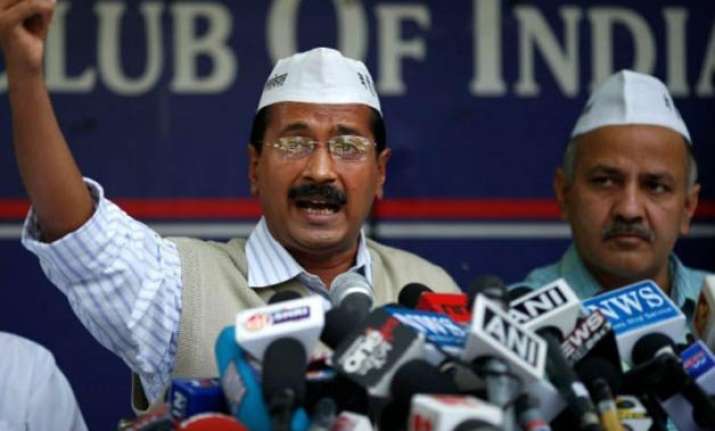 New Delhi: Reiterating its tough stand against corruption in public offices, the Aam Aadmi Party government in Delhi on Tuesday decided to relaunch its anti-corruption helpline.
The helpline was launched during its 49-day tenure last year and was highly successful in curbing corruption in the capital city. While taking oath on February14, Chief Minister Arvind Kejriwal hinted at restarting the anti-corruption helpline soon.
The decision was taken in a cabinet meeting presided by Kejriwal. The cabinet has decided to revamp the helpline with better infrastructure and a response system enabling ordinary citizens to make complaint and get an assurance of action against the government employees who demand bribe.
Deputy Chief Minister Manish Sisodia told reporters that the 011- 27357169 helpline would be launched after about 15 days with "a stronger back-end support".
Making the announcement, Manish Sisodia said that the officials handling the helpline would be trained in next couple of weeks. He appealed the people to record the voice of government employees asking for bribe and give it to the government through the helpline.
"With the helpline becoming functional, each citizen of Delhi will get the powers of a police inspector," Sisodia said. He added that the corruption has come down significantly sisnce AAP took power in Delhi last month.
The helpline was first launched in the in January, 2014 and soon after it had crashed a as the technical system could not handle thousands of complaints it had received.