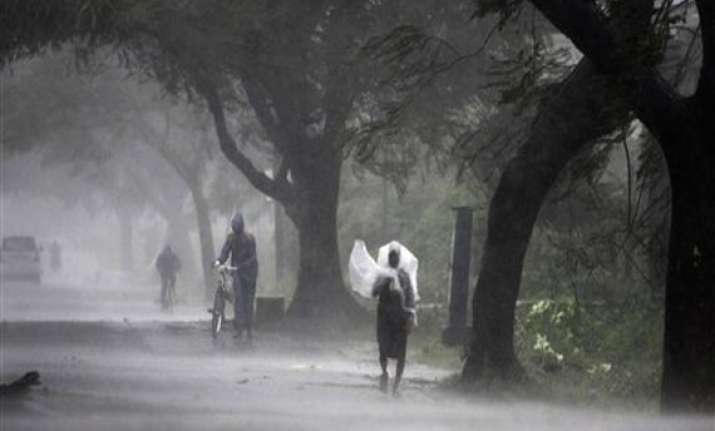 Berhampur(Odisha): The residents of Gopalpur and district headquarters Berhampur, 16 km away, on Saturday night faced the brunt of nature's fury in the form of Cyclone Phailin for more than three hours from 9 pm till after midnight, hiding and cowering inside concrete buildings and shelters, as winds upto 210 kmph lashed the towns causing widespread damage.
People spent the entire night in darkness, with power supply snapped since Saturday afternoon.
Road communications in and around Gopalpur and Berhampur have been disrupted with thousands of trees uprooted and blocking traffic.